Nestled in the shade of lush green coniferous trees sprinkled over the Himalayan mountains and valleys, Uttarakhand is a treasure trove of lesser-known cuisines. It is home to the sumptuous Pahari cuisine, known for its indigenous ingredients, intense flavors, and distinct cooking techniques.
Sweets have a special place in Indian cuisine and the culture of Uttarakhand. Sweets are offered at various festivals as well as on holy occasions.
Uttarakhand is also not far behind regarding the variety of sweets celebrated by this state. Every puja, festival, wedding, family gathering, and many events are incomplete without these sweet delicacies. Some particular types of sweets are made here for lovers of sweets, which will quench your sweet hunger.
So let's know about the unique sweets of Uttarakhand.
Bal Mithai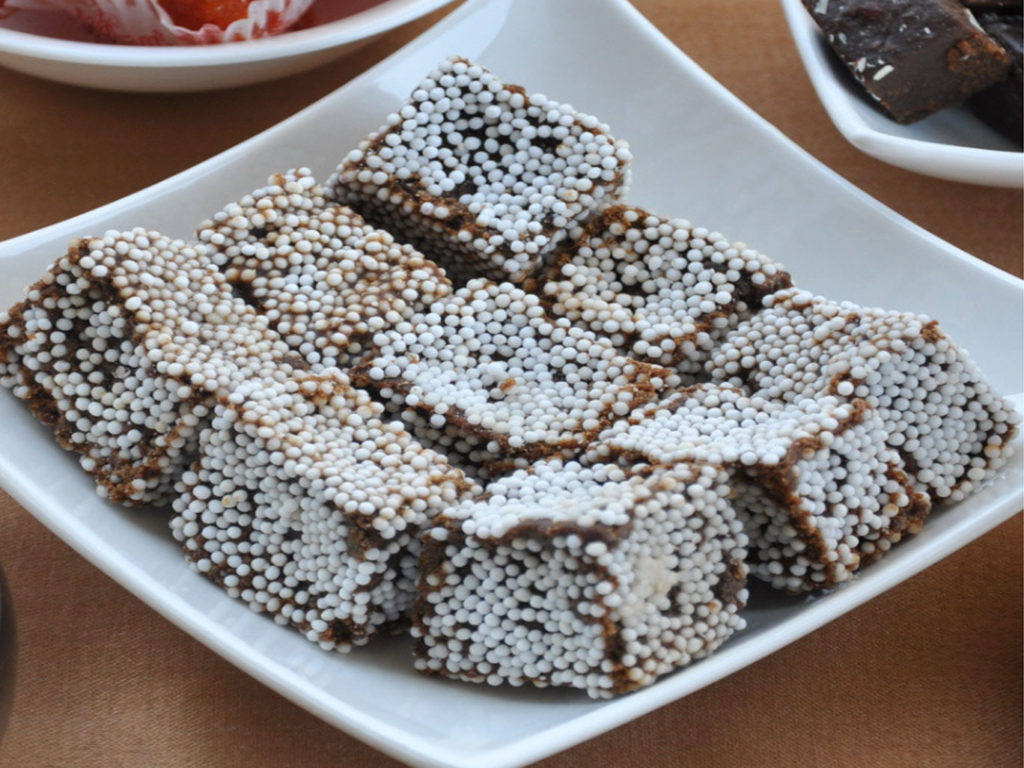 Bal Mithai is the most well-known sweet in the Kumaon region, especially around Almora. Khem Singh Mohan Singh Rautela Sweets is one of the most famous shops in Almora, located near Almora Bus Station. Here you will find all the favorite sweets of Uttarakhand.
Bal sweets are basically like a bar of brown chocolate coated with white sugar balls, which enhances its beauty and taste. Whenever he meets any of his relatives in that area, it is customary to take child sweets as prasad. Bal Mithai was invented by Lalla Joga Ram Shah of Lal Bazar in the early 20th century.
Singori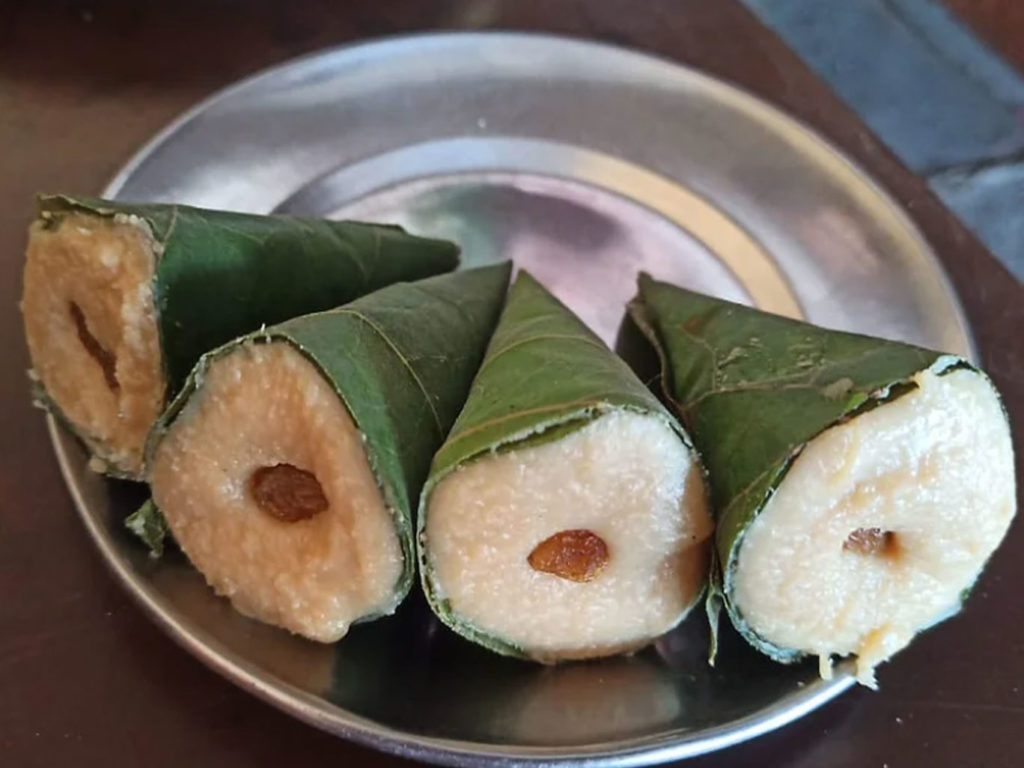 Singori is one of the widely known sweets in Uttarakhand. Its taste is generally like khoya. But the flavor is much enhanced with a sweet, light crust. Singori, also called Singodi, is made from khoya and wrapped in malu leaves which add a peppery fragrance.
It is usually shaped like a mountain. It is a sweet delight which is the best and is available in Almora, Kumaon region of Uttarakhand.
Singhal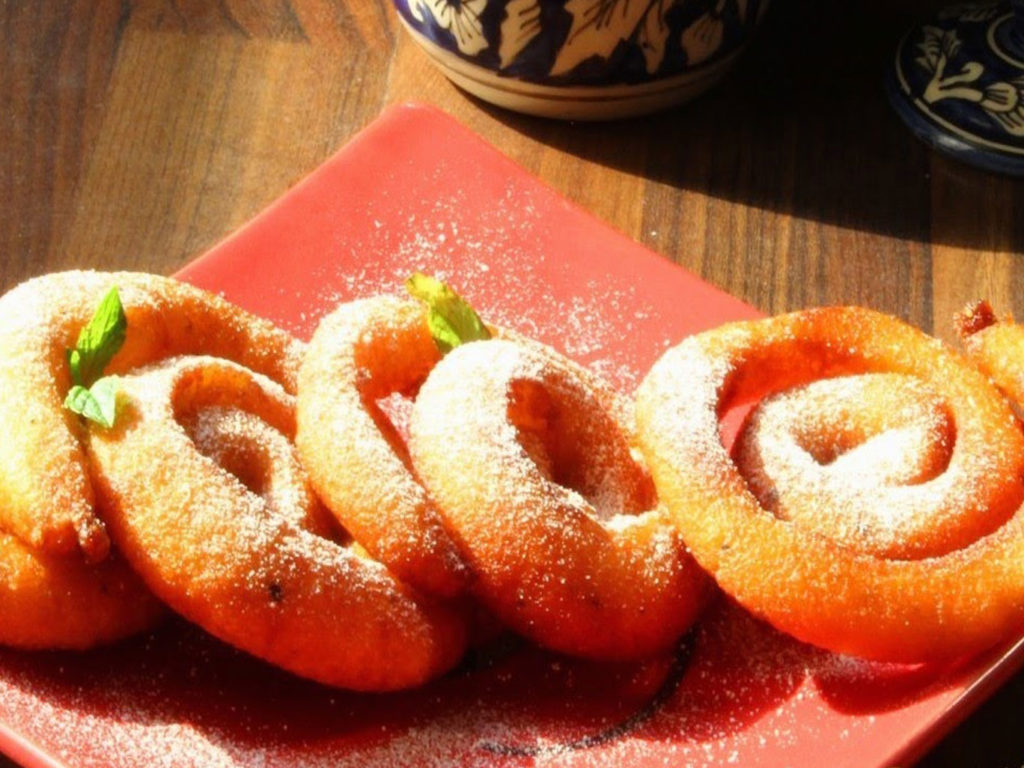 Singhal is also one of the famous sweets in Uttarakhand. It is a deep-fried snack that is very popular in the region.
Made with yogurt, salmonella, and banana, served with tea is a great combination. A similar sweet dish called Mal Pua is one of the typical sweets in northern homes.
Arsa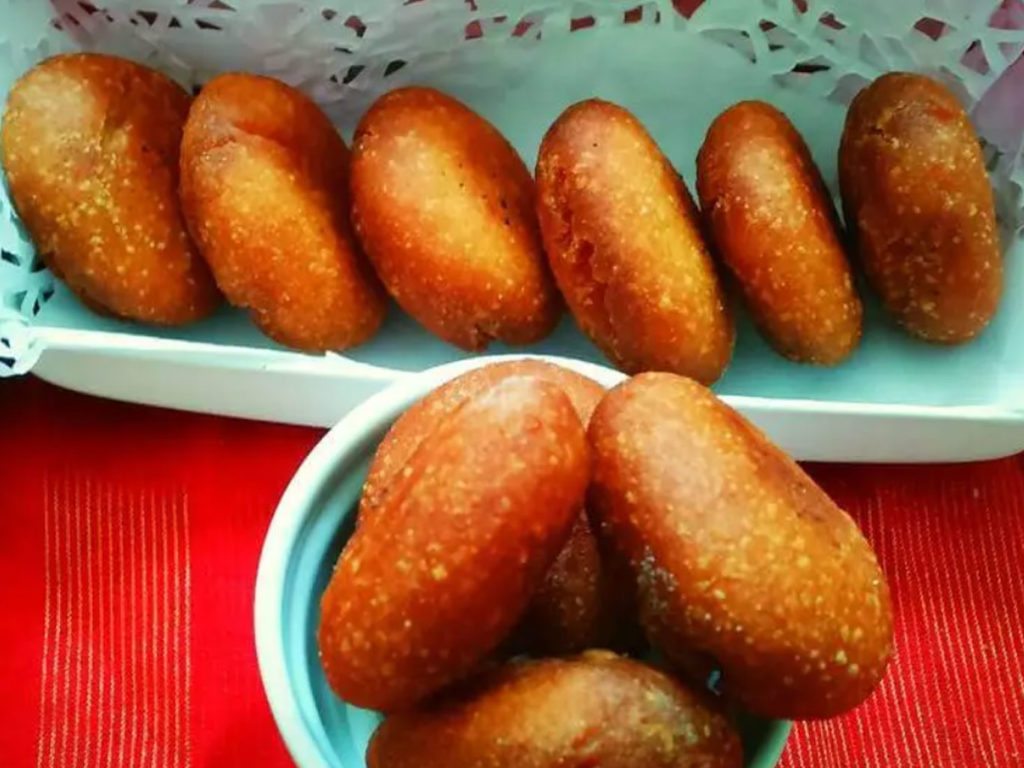 Arsa is a delicious sweet prepared in Uttarakhand's Kumaon and Garhwal regions, mainly for wedding occasions.
All festivals or occasions are incomplete without the presence of this sweet. It is one of the most famous sweet delicacies and holds a permanent place in every household in the state.
Pahari Halwa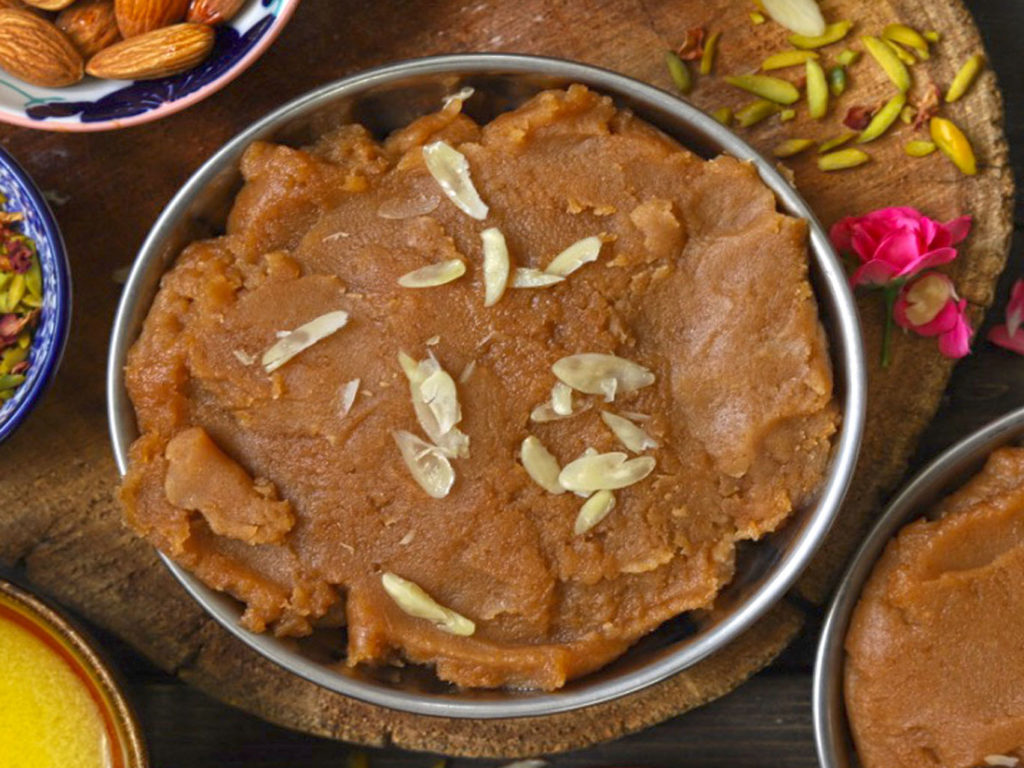 Kumaoni Halwa or Pahari Halwa is one of the main sweet dishes of Uttarakhand. This halwa is made from wheat flour, semolina, jaggery, and ghee.
It is customary to make pudding here during pujas, festivals, or any other auspicious occasion. Halwa is also served as a prasad or snack.
Jhingoore Ki Kheer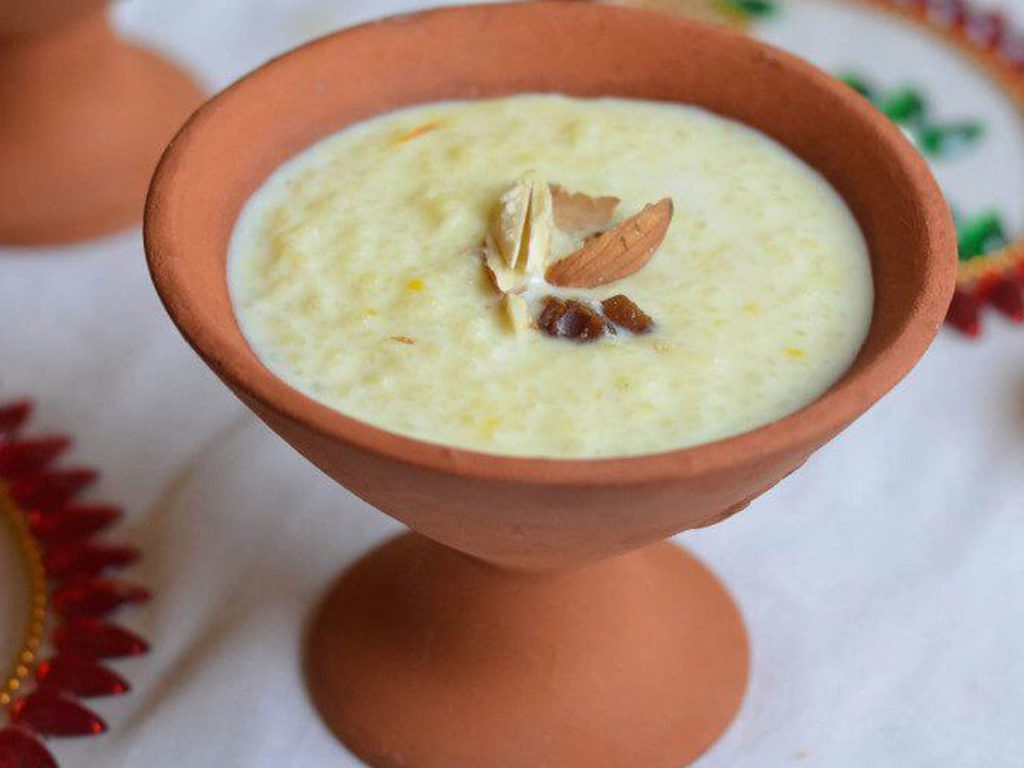 This sweet is made from "Jhangora," a type of millet grown in Uttarakhand and used as rice. It is integral to Garhwali cuisine, especially on special occasions and festivals.
It is prepared in milk, and its thick creamy texture will make you go crazy for it. After eating once, you will feel like eating this Jhingoor kheer again and again.
Khajoor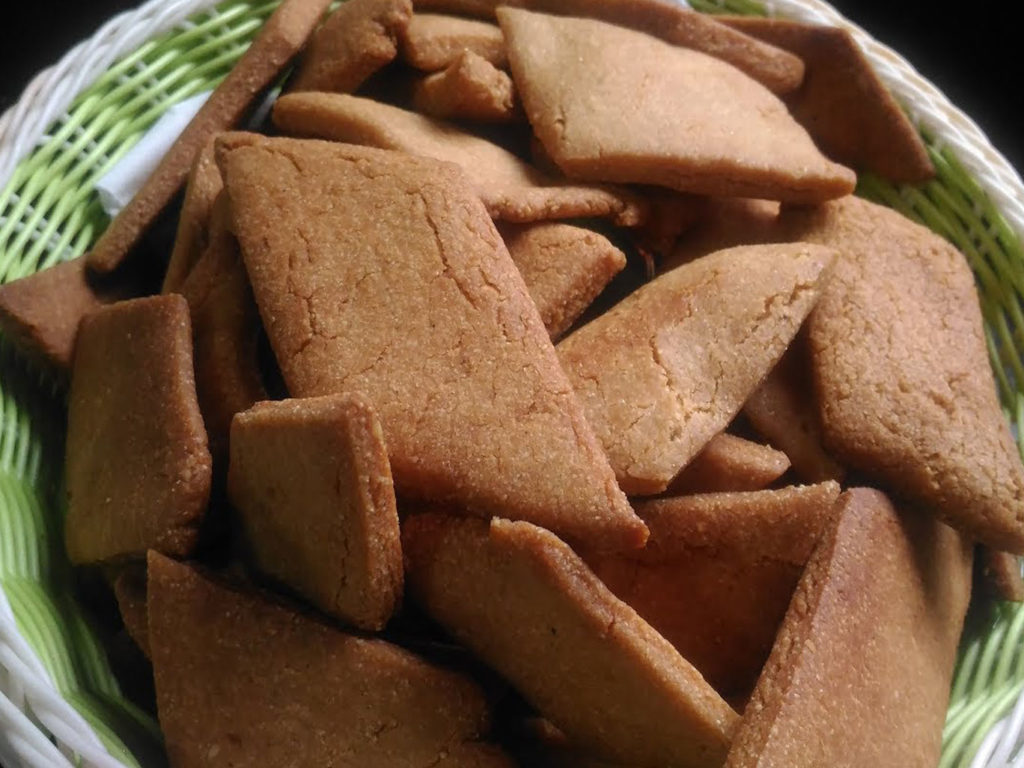 The Khajoor is a fried cookie made of wheat flour, milk, semolina, fennel, and jaggery served as a snack.
Khajoor is also served in cultural events and festivals. Khajoo is also specially prepared during the "Makar Sankranti and Holi" festivals.
Gulgula
Gulgula is a sweet local snack made from jaggery and originated from Garhwal. This dish is trendy among tourists and visitors. This is a ubiquitous dish you will find at this stage and is effortless to make.
Now, Gulgula has made its way into the appetizing sweet dishes of North India.
Roat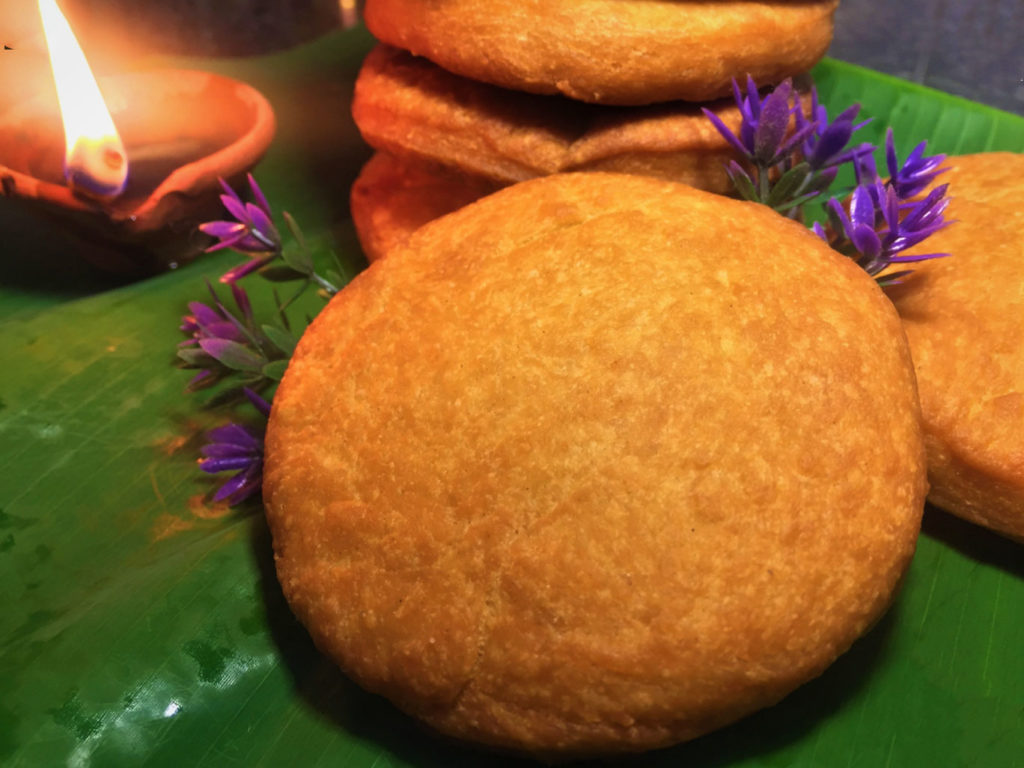 Roat is a deep-fried, thick shallow roti made of wheat flour mixed with milk and jaggery.
Rot is a sacred food of the state of Uttarakhand, which is mainly prepared during worship and marriage and then served as prasad.
Gujiya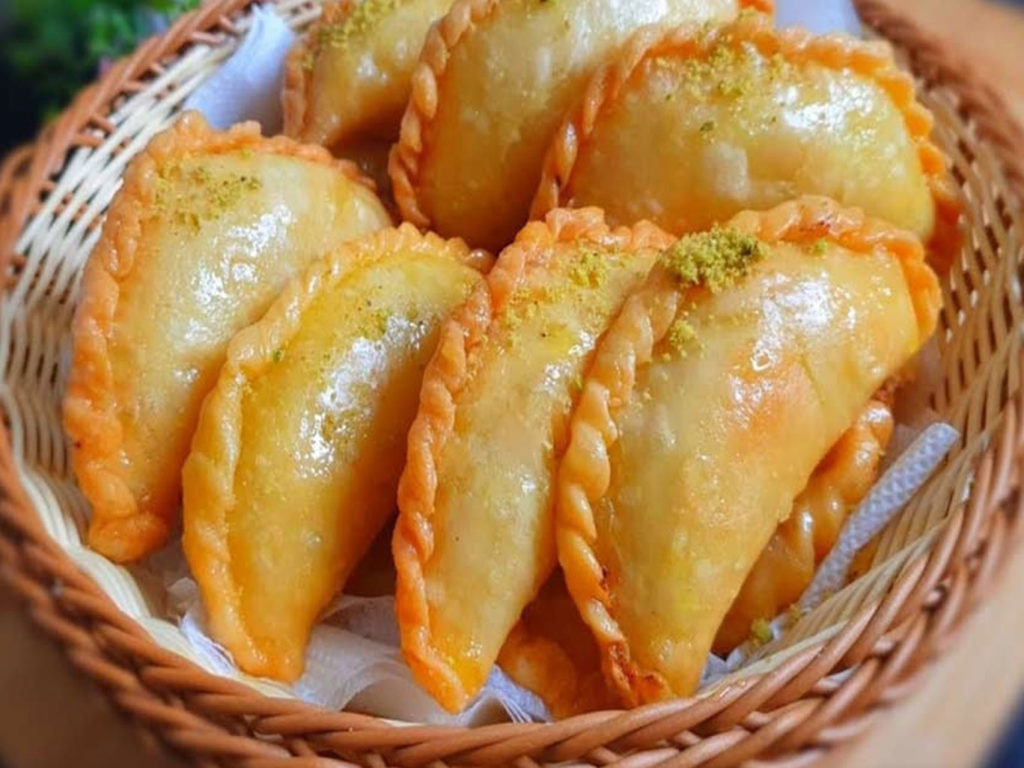 Gujiya is a particular type of sweet prepared for the festival of Holi, one of the famous and delicious sweets of Uttarakhand.
Gujiya is a sweet deep-fried pakora made with a mixture of semolina, maida, khoya, and dry fruits. It is a must-have dessert for sweet lovers.