India is famous worldwide for its cuisine, unique, delicious blend of spices, and mouth-watering dishes. The delightful flavors here attract people from all over the world. People often come to India to taste this kind of aroma. Uttarakhand is only the place in India that serves you extra delicious creative cuisine, which should be appreciated for its beautiful dishes with subtle flavors. Uttarakhand is famous for the proper use of five spices as well as varieties of other herbs. The cuisine of Uttarakhand presents a highly appealing blend of savory spices with their subtle aromatic flavors. During a delightful tour of the famous hill stations of Uttarakhand, you will finally welcome the aromatic flavors of the famous Panch Phoron and the rest of the spices in your favorite dishes and experience their presence in the traditional cuisine of Uttarakhand. It gained global popularity. Those people who are foodies should travel to Uttarakhand.
Mandua Ki Roti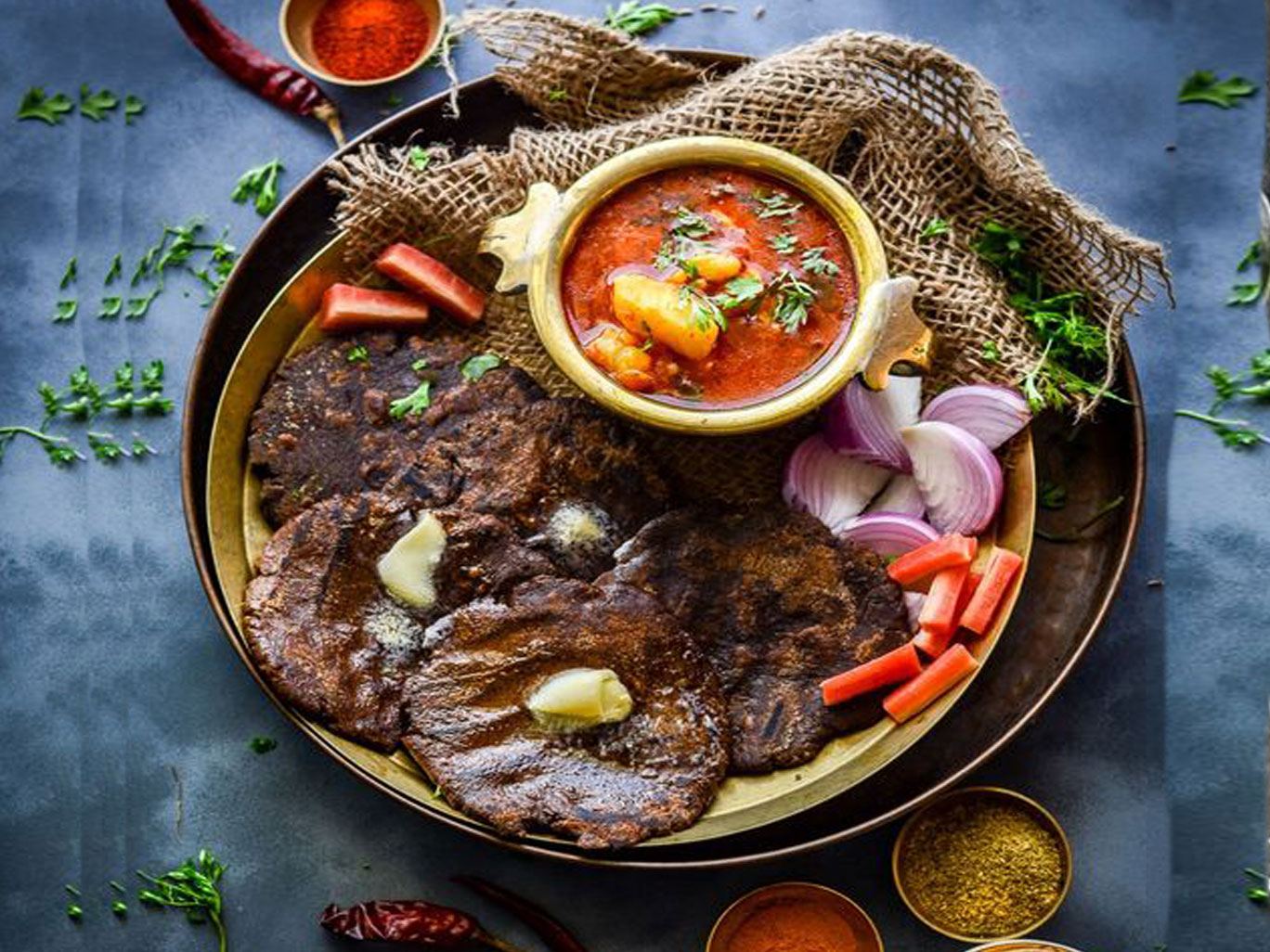 Mandua ki Roti Known as a staple food in many parts of North India, Mandua ki roti refers to a chapati prepared from a grain known as Manduka. Manduka ki roti is served inside the main street and represents the culinary fashion of Uttarakhand. This flatbread is also quite famous for some vacationers who visit Uttarakhand. And it is also very beneficial for health.
Bhaang Ki Chutney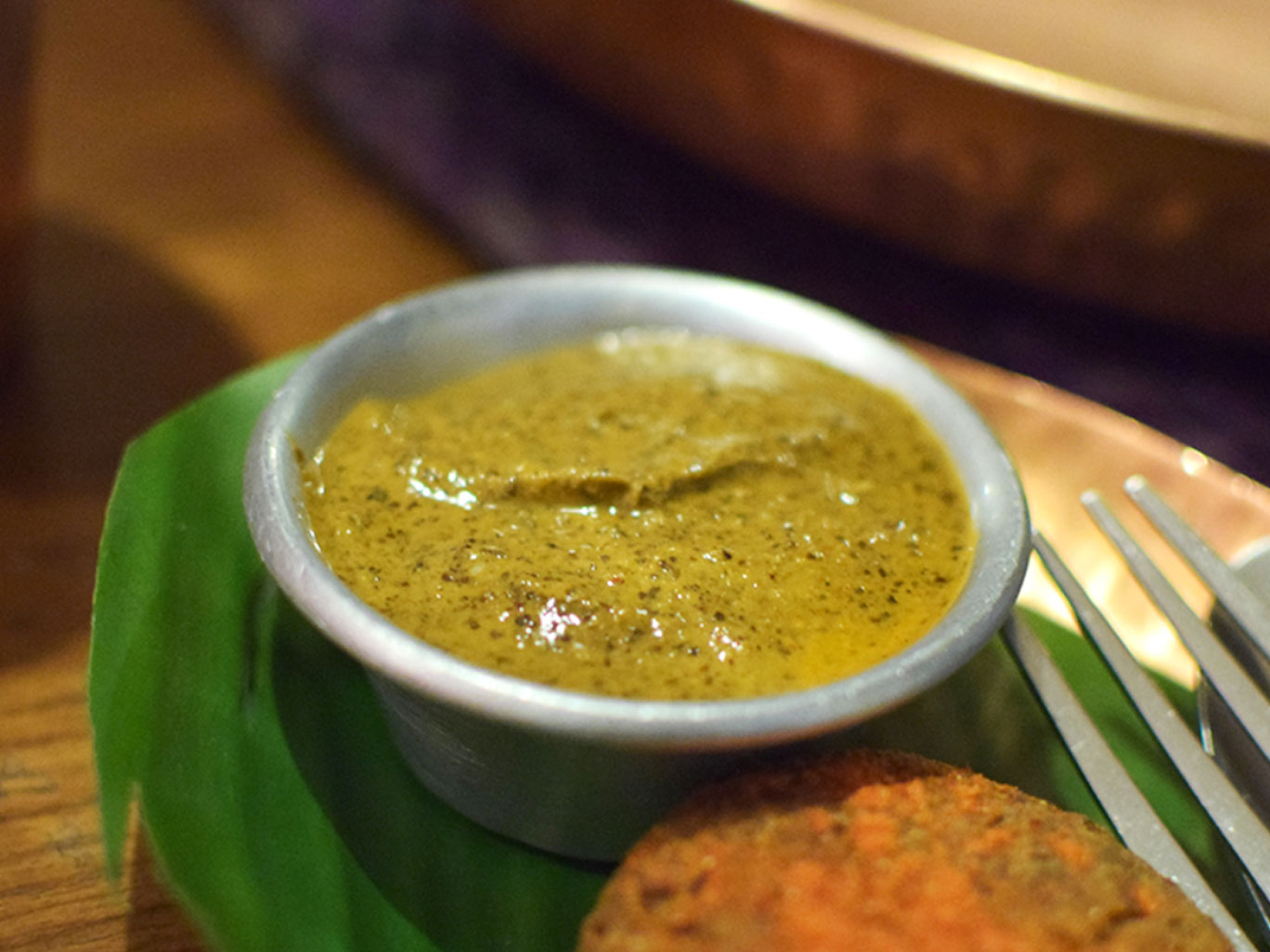 Bhang ki chutney is a popular recipe made in Uttarakhand, which is worth it if you want to add more taste to your snacks like pakodas, namkeen, etc. It enhances the taste of every other dish, and its fresh aroma and spicy taste will remain in your mouth until you consume it. It is prepared from hemp seeds which give it a distinctive smell.
Dubuk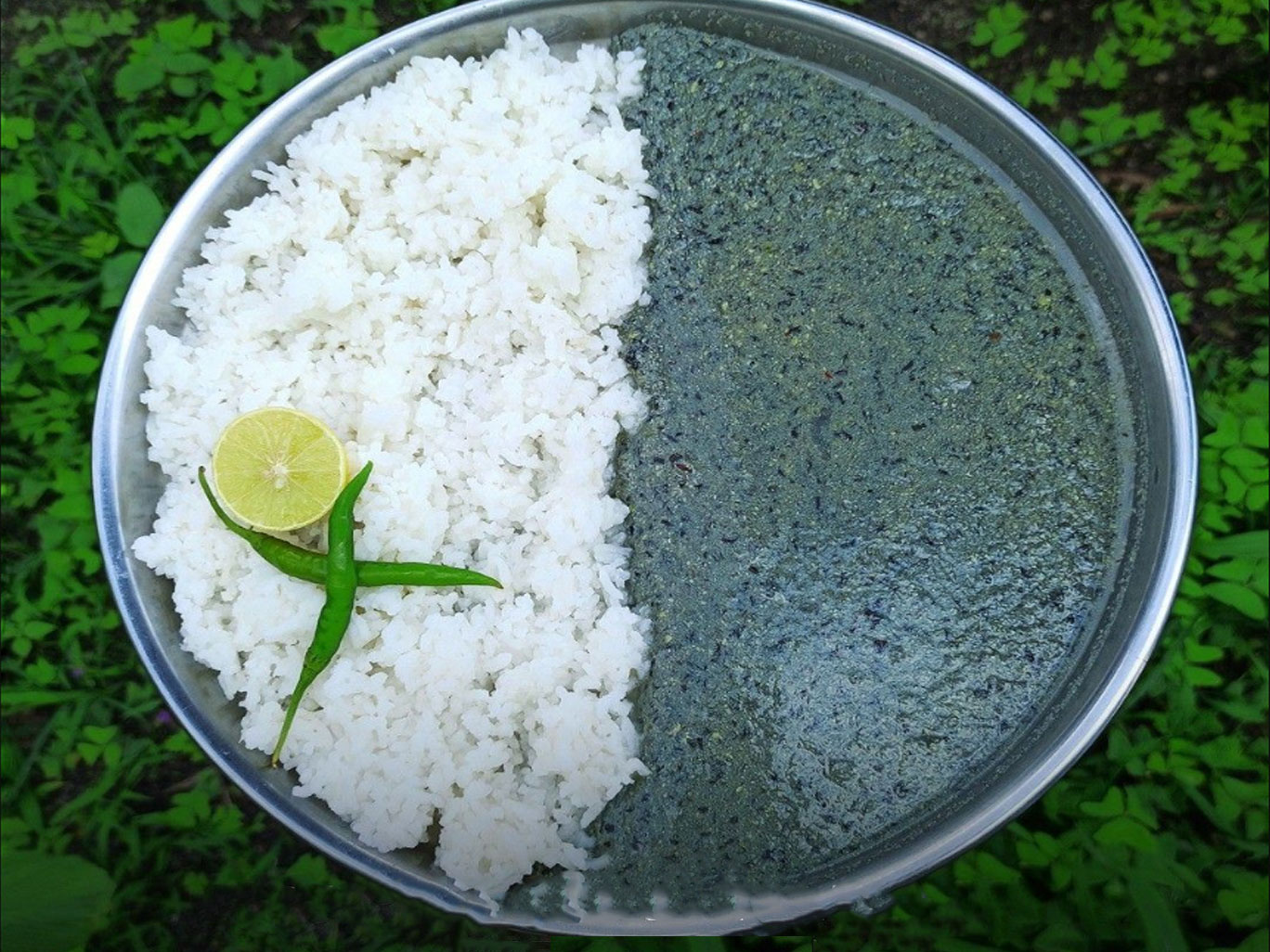 If you have to choose the tastiest food and exquisite state food out of all the delicious cuisines of Uttarakhand, give Dubuk a try. One of the most popular food in Uttarakhand, this dubuk is helpful for your stomach and can be assimilated quickly. It is ideally served with rice and bhang chutney which makes it subtle in taste and also gives a tangy taste. To make this, grind the bhat, ghet, or gram dal finely and simmer it in a pan. This is commendable, especially during winters. Dubuk lovers take advantage of its mesmerizing taste throughout the year.
Chainsoo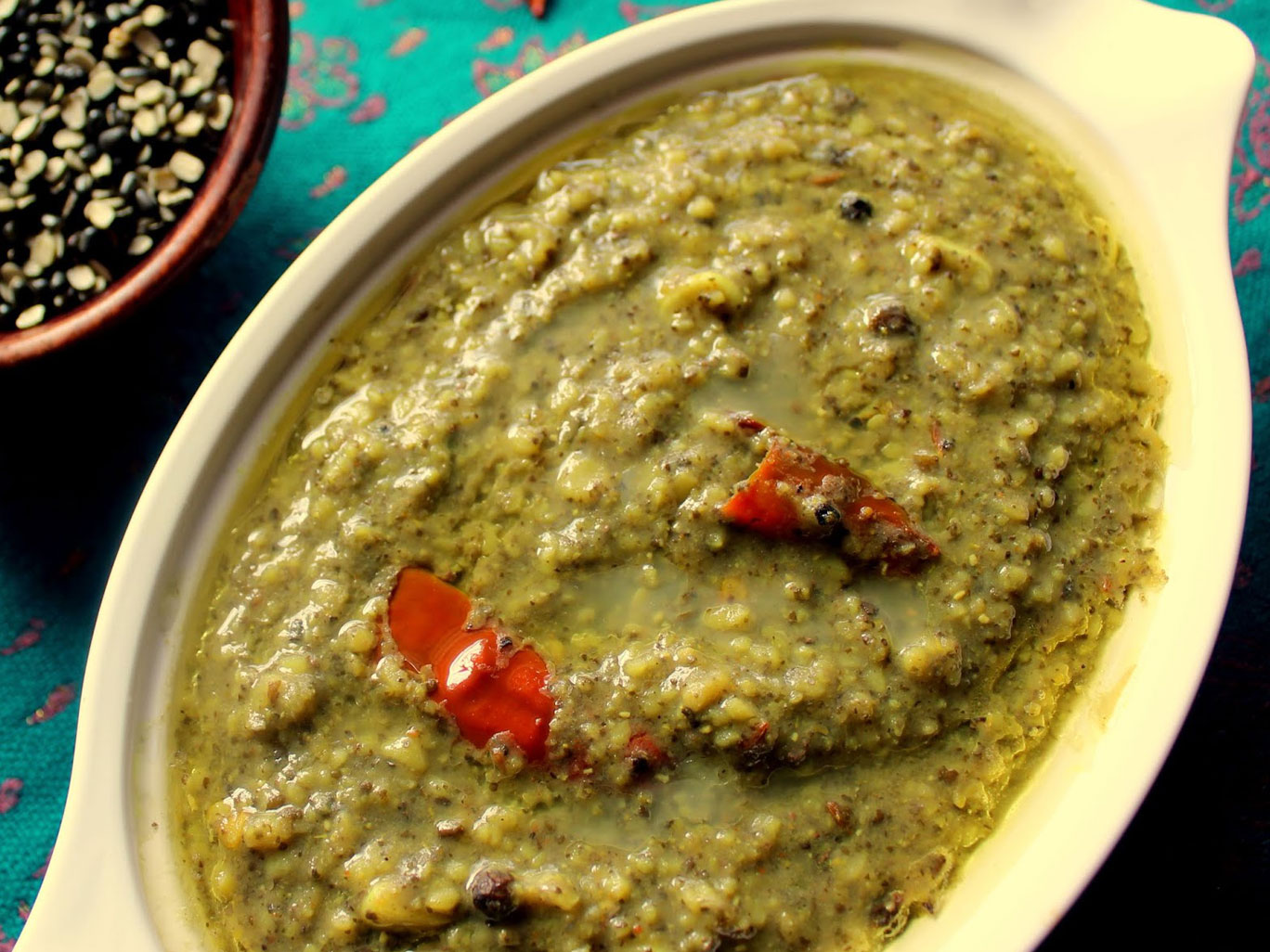 One of the most popular dishes in the Garhwal region, Chains, is prepared with urad dal. A popular dish of Uttarakhand will have a vast amount of protein and essential nutrients. Chansu may take some time to digest due to the high protein content, but this delicious taste is still worth a try! First, roast the lentils and make a fine paste. This is the first step in making this delightful dish. You get to enjoy the aromatic taste of this famous food of Uttarakhand, mainly because of its unique cooking method by keeping it in an iron skillet on low flame.
Gahat Ki Daal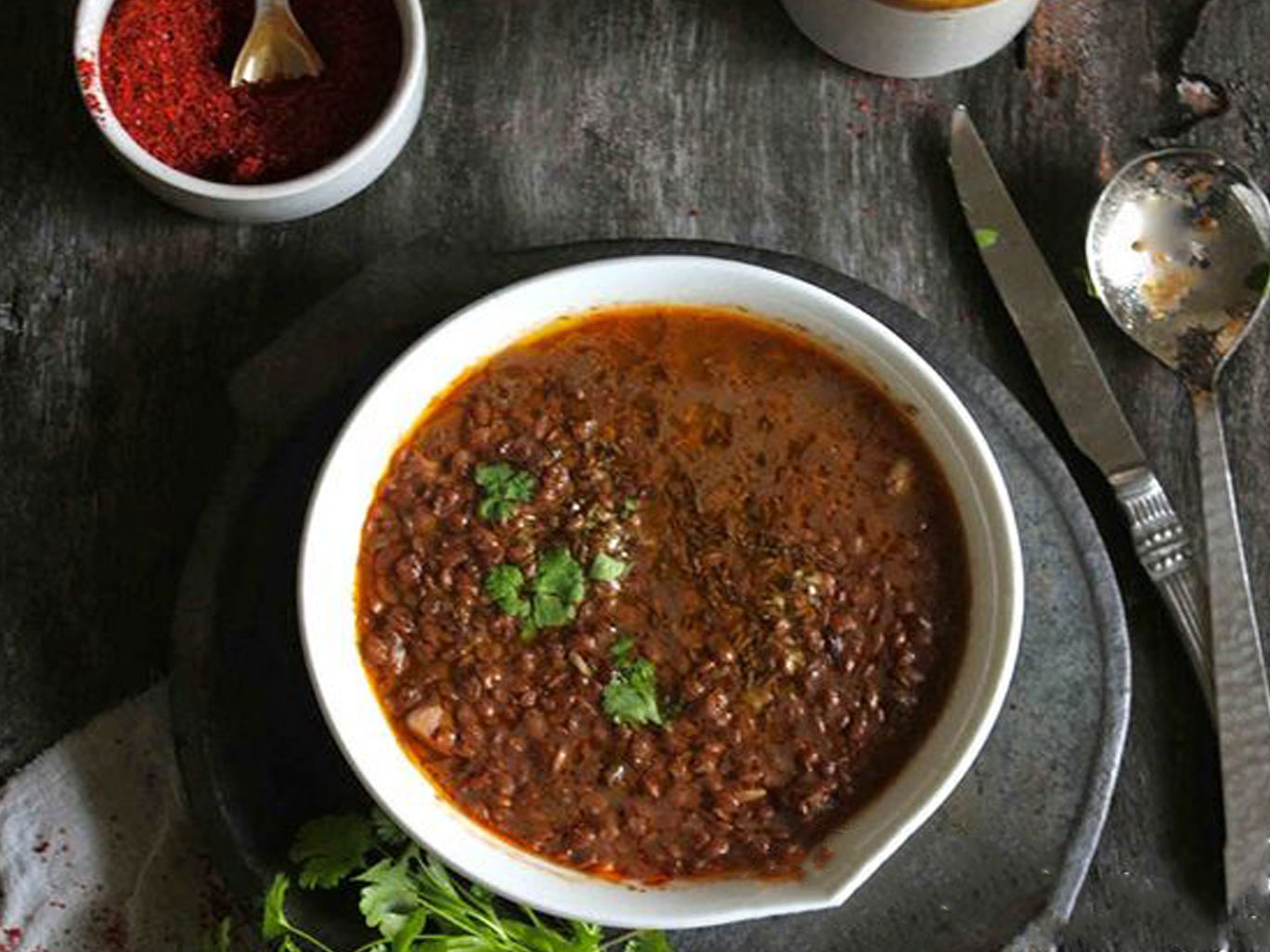 Gahat dal is considered delicious in the winter season in Uttarakhand. Due to the abundance of protein elements, this pulse not only gives energy to the body but is also a medicine for the treatment of stones. In general, there is only one pulse, which, due to its unique effect, occupies a special place among the pulses of the mountain. In scientific language, this lentil named Dolly cos biflorus is considered a perfect medicine for kidney patients.
Jhoi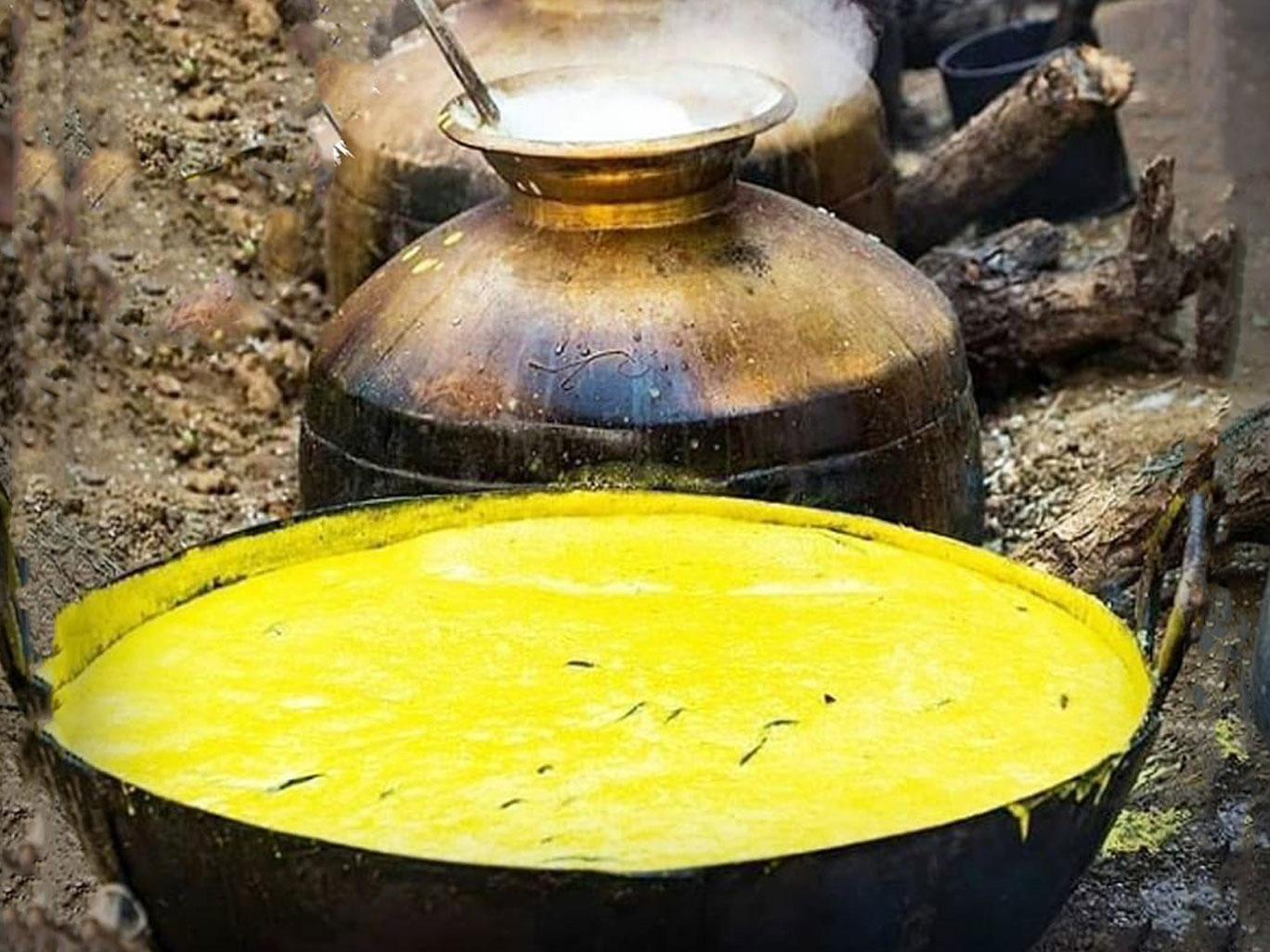 Jhoi is like a Pahari Kadhi, which can be prepared in many ways with limited ingredients. Jhoi whey or hang is made from whey or curd. It is thickened with "alan" (rice/wheat flour paste). It has different forms in Uttarakhand according to the seasonal availability of ingredients and vegetables. Spinach leaves, green onions, crushed radish, and green tomatoes are widely used in this preparation. This traditional recipe is served with radish or fried green leafy vegetables such as drippy.
Kaphuli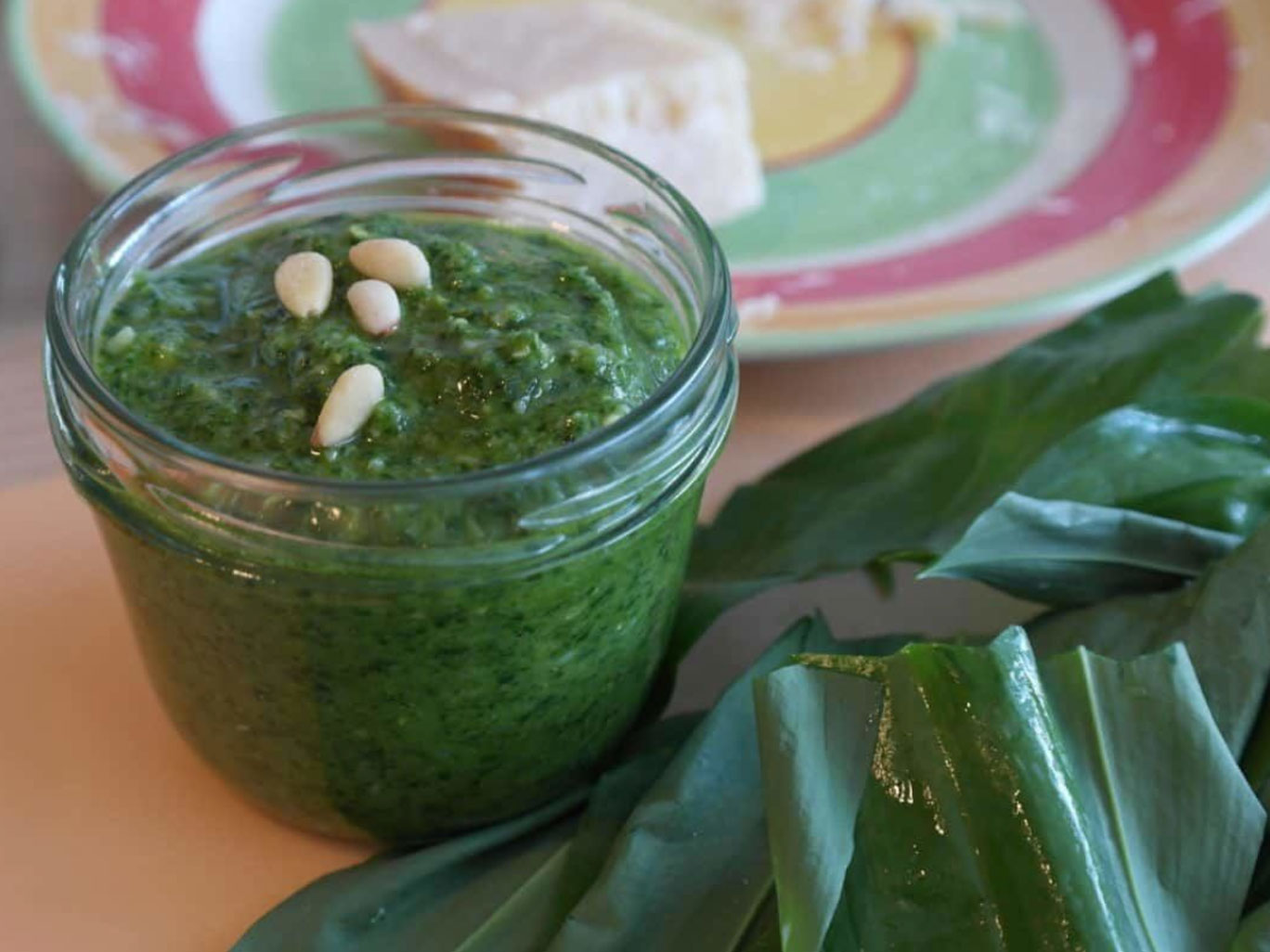 Kaphuli is a famous food of Uttarakhand, prepared with spinach and fenugreek leaves. This exotic dish is ready in an iron skillet and is complemented with hot rice. This is one of the most nutritious and health-conscious dishes you will find in the state. Kafooli cuisine is a boon for all the diet-conscious people out there. Yes, it is healthy.
Aloo Gutook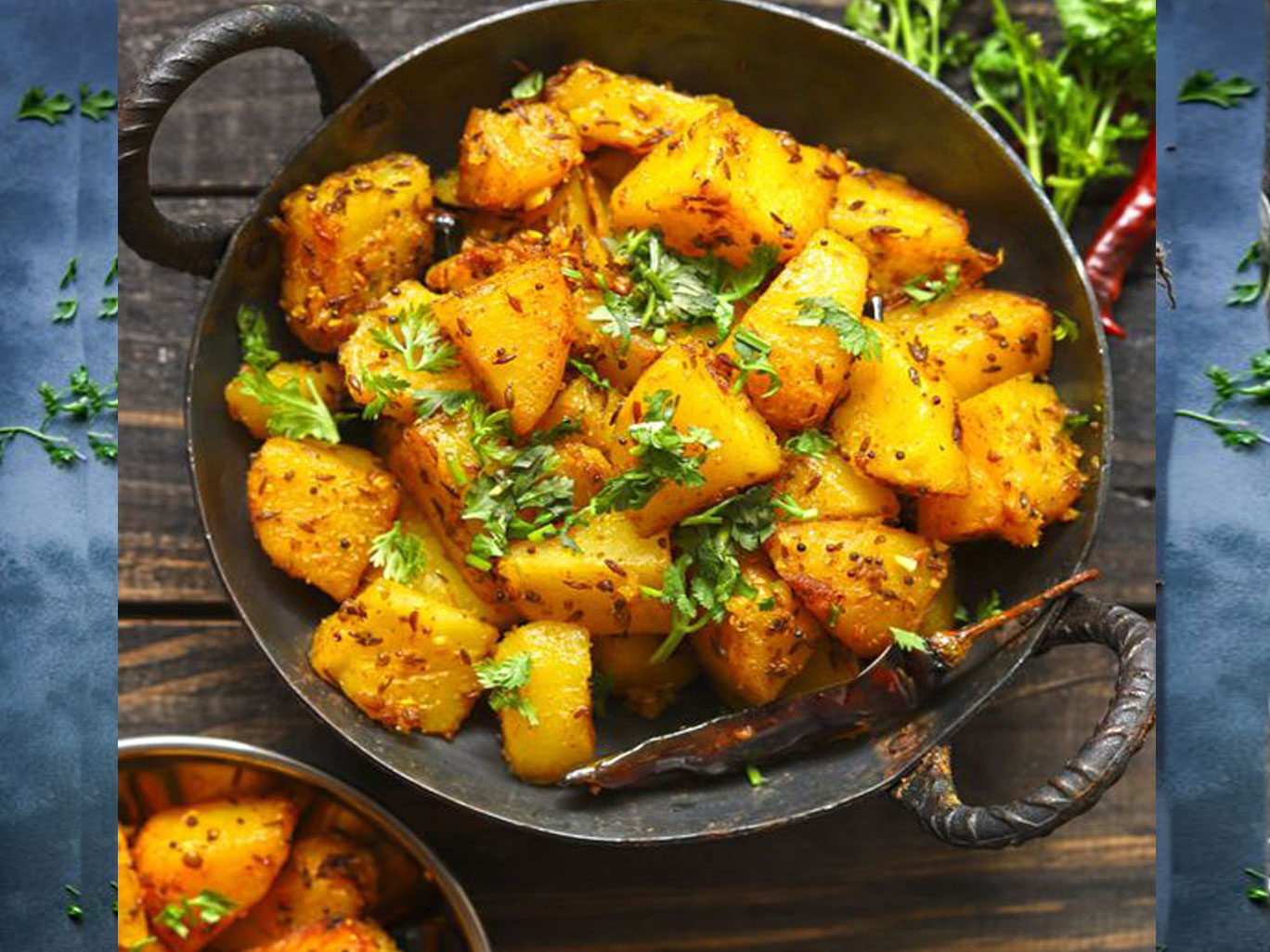 Aloo Gutuk is a purely mesmerizing recipe from the famous cuisine of Uttarakhand, which is similar to its people – simple but unbelievable. It is specially made for all occasions like birthdays and family functions. This popular food of Uttarakhand inspires everyone to taste it. Undoubtedly, it can be declared the regional food of Kumaon, yet it becomes food for the heart when served with bhang ki chutney, poori, and the famous Kumaon raita. Prepared from boiled potatoes and garnished with red chilies and coriander leaves, this dish is worth a try, at least during your visit to this state.
Kandalee Ka Saag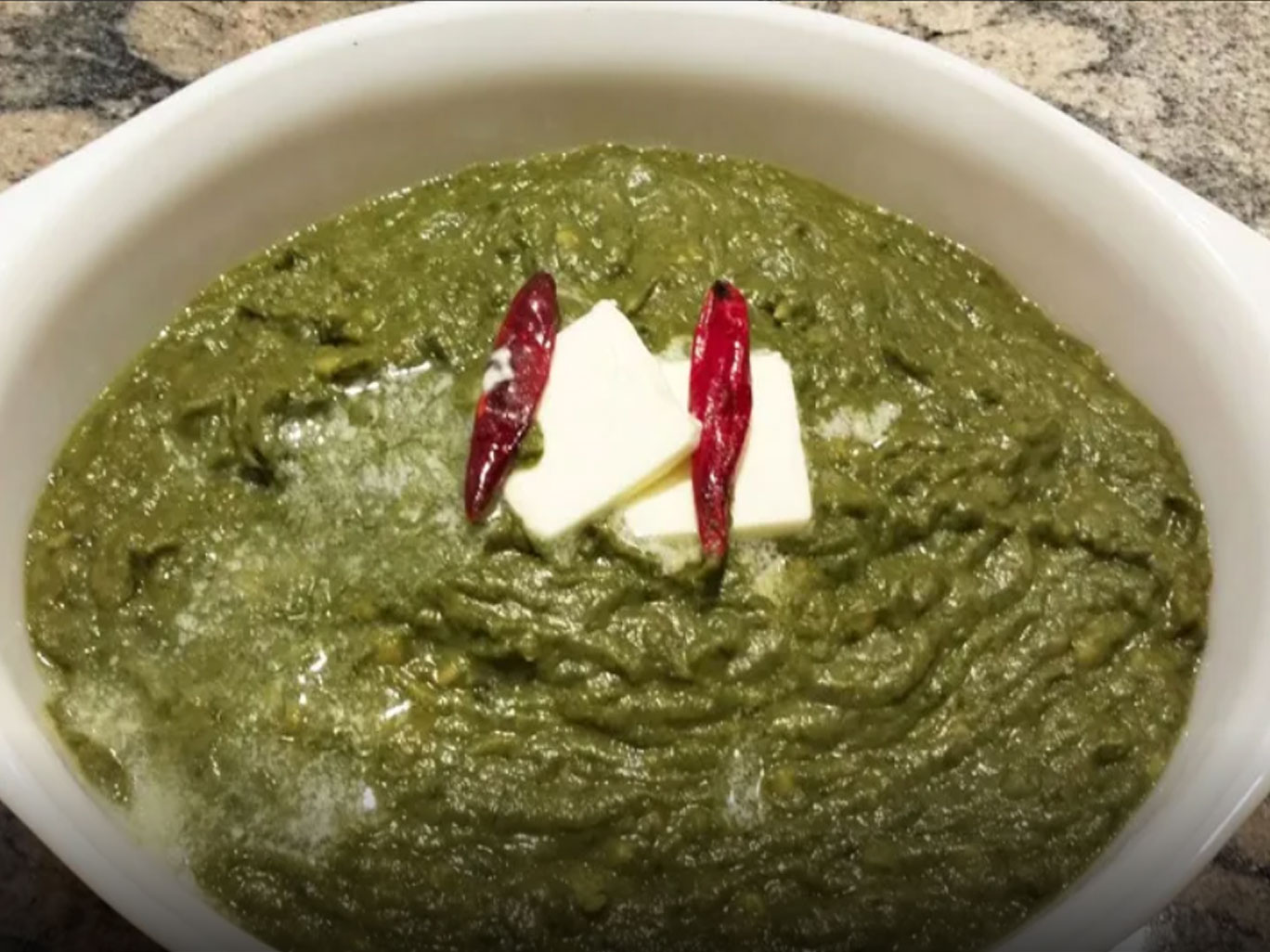 Very popular among tourists and tourists, this food of Uttarakhand is none other than Kandli ka Saag. This green leafy vegetable is prepared simply like all other vegetables, but the leafy vegetable called "scorpion grass" makes it different. Like all other dishes of Uttarakhand, this one too is full of nutrients.
Kumaoni Raita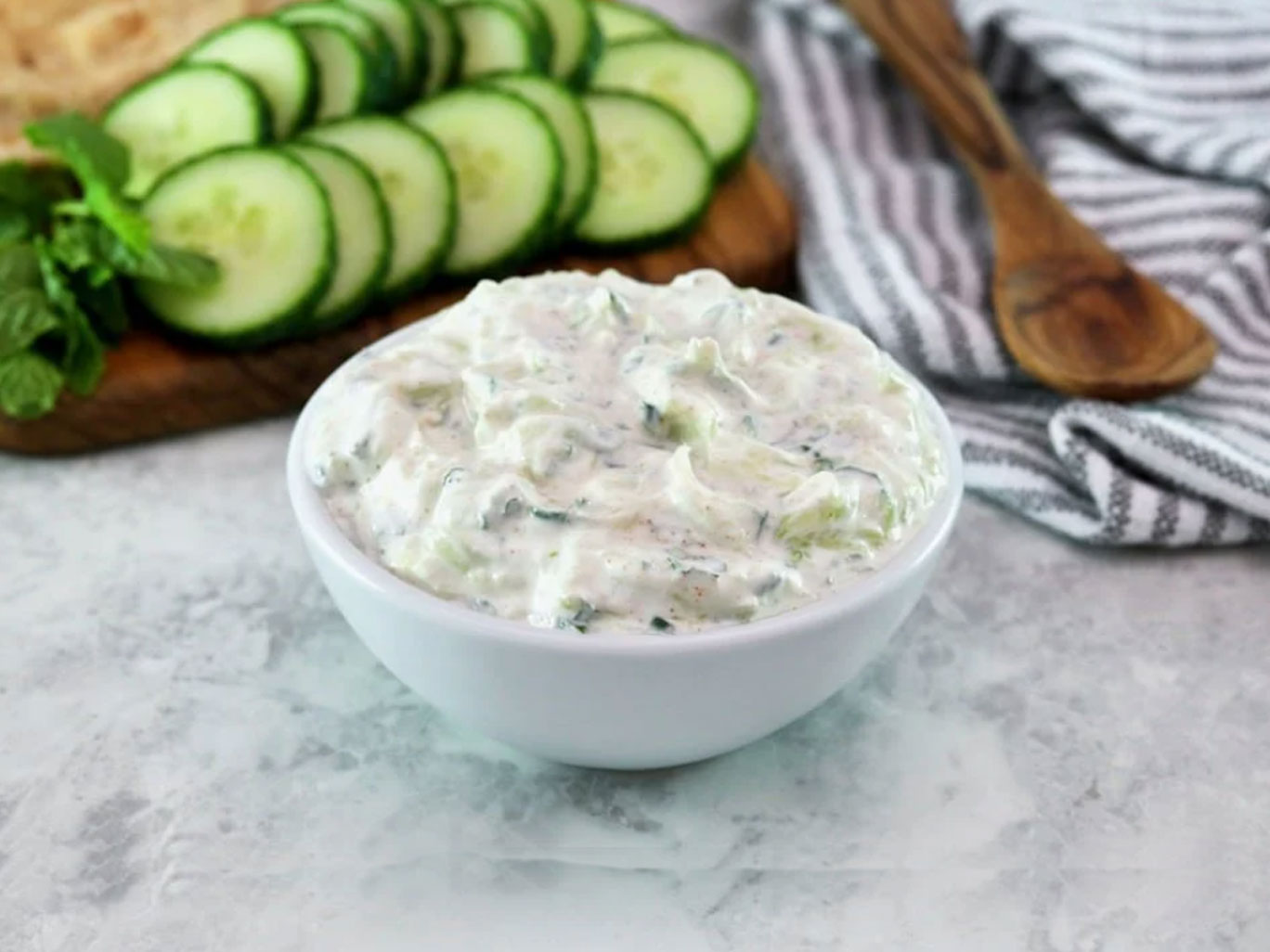 Kumaoni Raita is another dish that accompanies every other dish of Uttarakhand. The local people of this state cannot live without Kumaoni Raita, because it enhances the taste of different dishes. prepared with curd, turmeric, and cucumber. The goodness of cucumber is an asset to your system, but its heavenly taste outweighs all.
Garhwali Fannah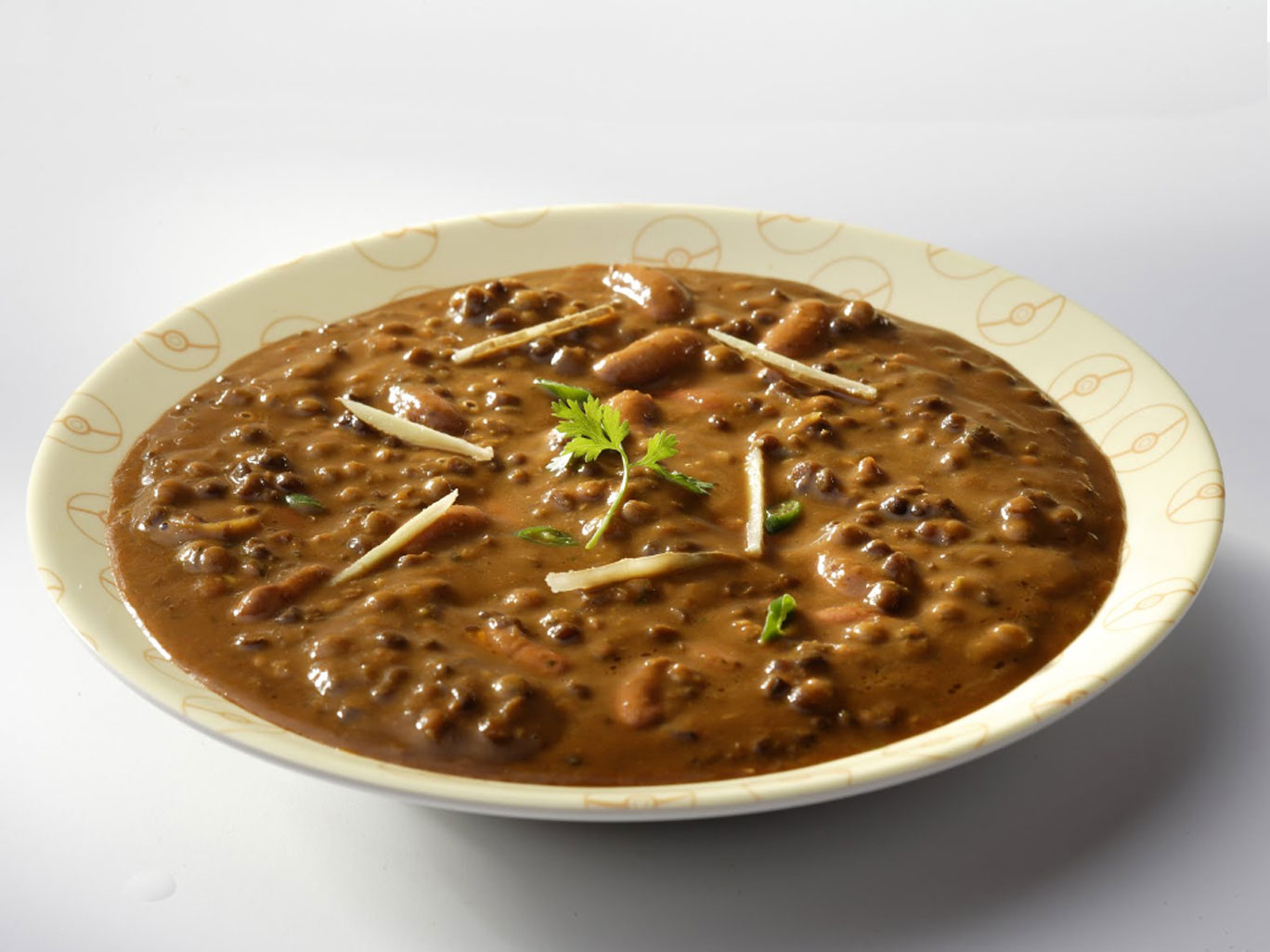 This heavenly Uttarakhand food is the staple food of Mussoorie and is good enough to satiate your eyes and your stomach. This is one of the food that will leave you craving for more. Since it is so divine in its taste and aroma, Garhwal ka Fanna has become an essential food item on the menu card for every occasion in Uttarakhand.
Aloo Tamatar Ka Jhol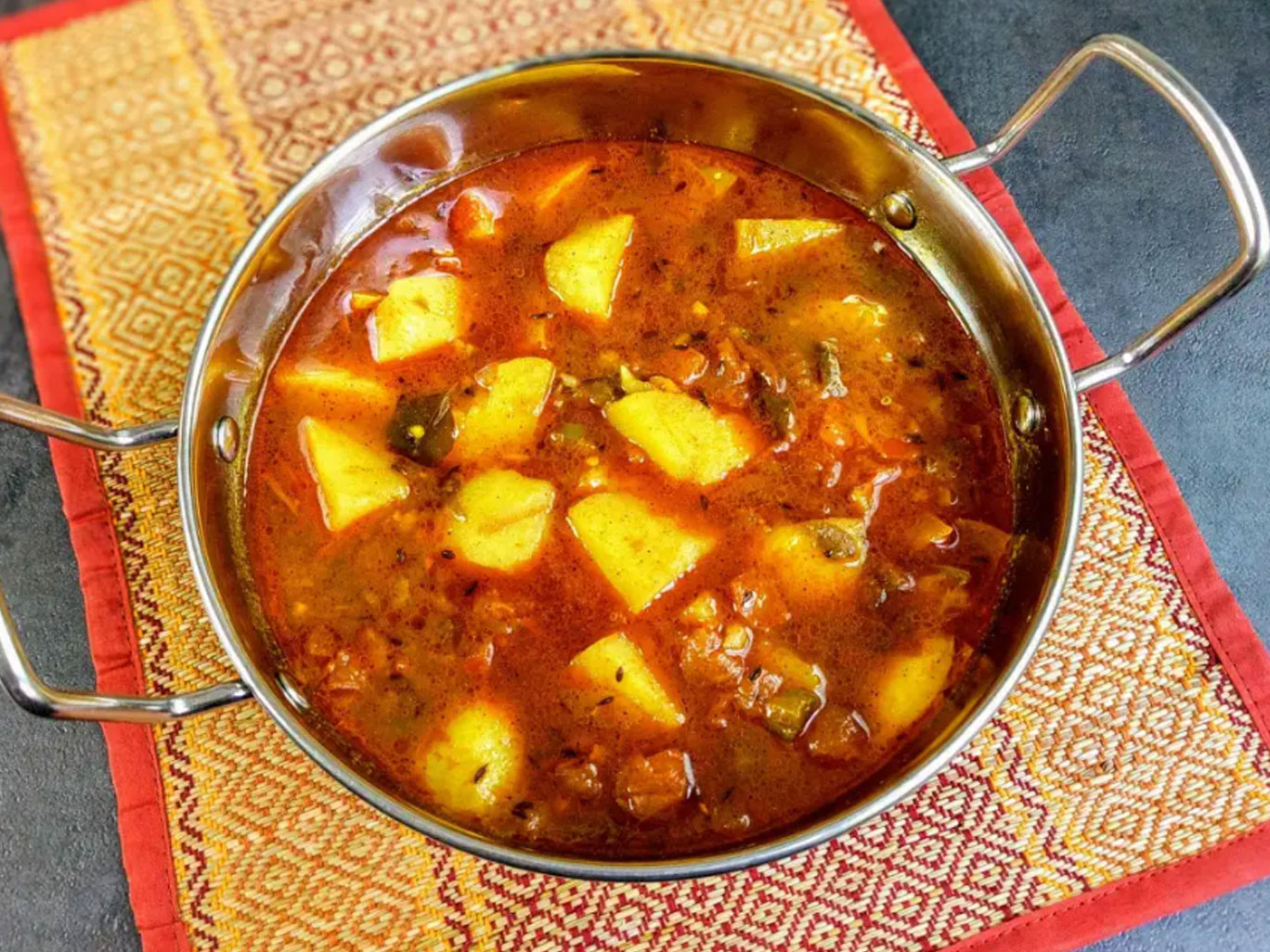 Aloo Tomato Ka Jhol is a potato recipe served with poori or chapati, which has many variations. It is also called Aloo Radar, Puri Bhaji, Puri Masala, etc. Jhol means 'thin gravy' in Hindi.
It is one of the famous delicious dishes from all over Uttarakhand. A highly tempting blend of incredible aroma and mouth-watering taste, it can be prepared in minimum time, which is the unique feature of this tremendous dish. This famous food of Uttarakhand will surely make you feel refreshed after a long day trip.
Chudkani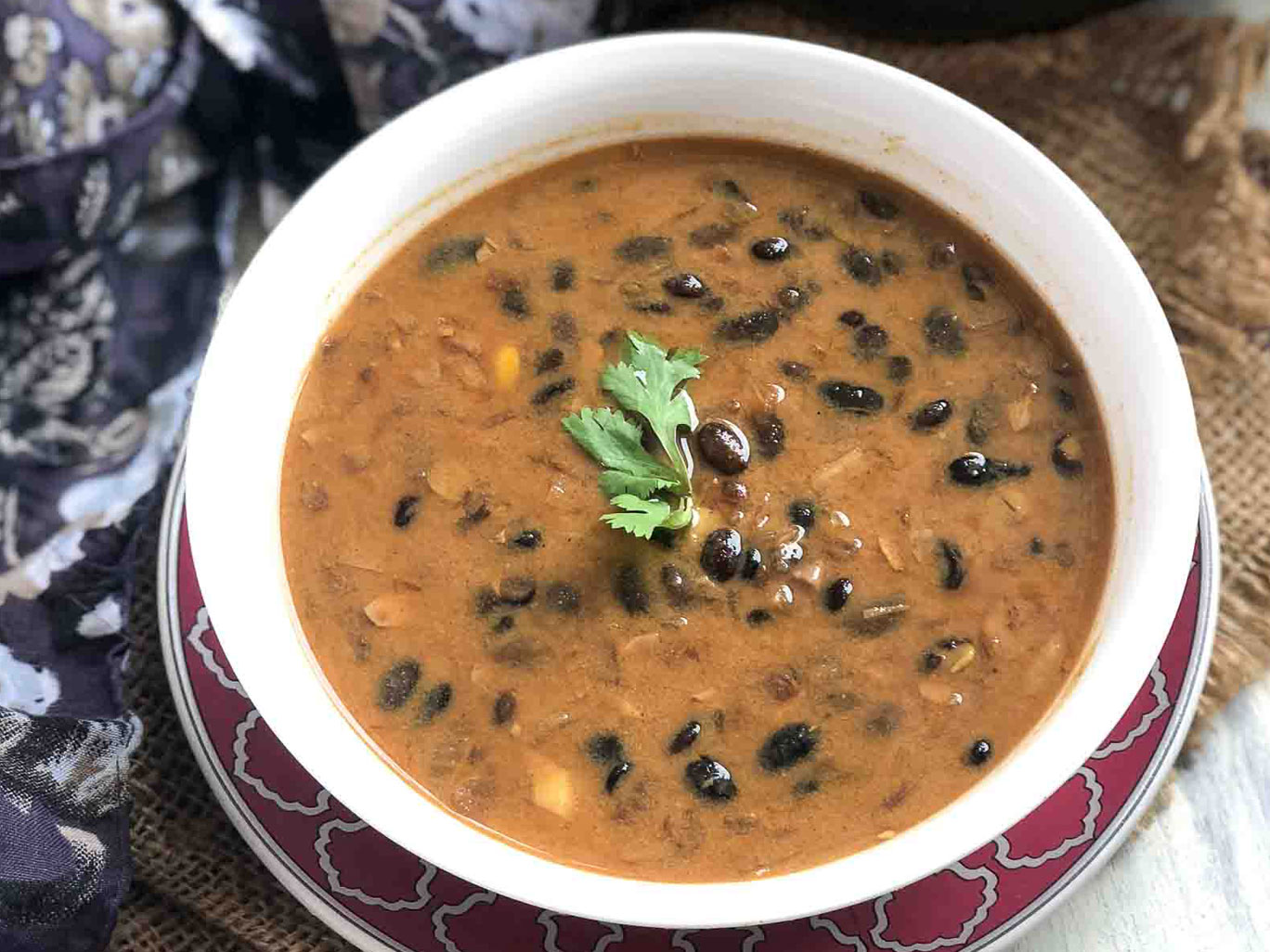 This delicious dish is prepared in the kitchen of the Kumaon region of Uttarakhand. For the preparation of chudkani, Bhatt's local lentils are soaked overnight in water or roasted and then cooked with ground spices and prepared as a soup served with rice.