We all know that Uttarakhand, popularly known as Devbhoomi, justifies being the 'Land of the Gods', with some religious Hindu temples perched on high hills. One pilgrimage site is Madmaheshwar Temple, part of the famous Panch Kedar. This Temple is known for Lord Shiva, and this holy place attracts pro trekkers and first-timers. This moderate trek starts from Ukhimath village, passing through Ransi and Bantoli. In this comprehensive Madmaheshwar Temple trek guide, check out all the deities to embark on a phenomenal trekking experience.
Madmaheshwar Temple History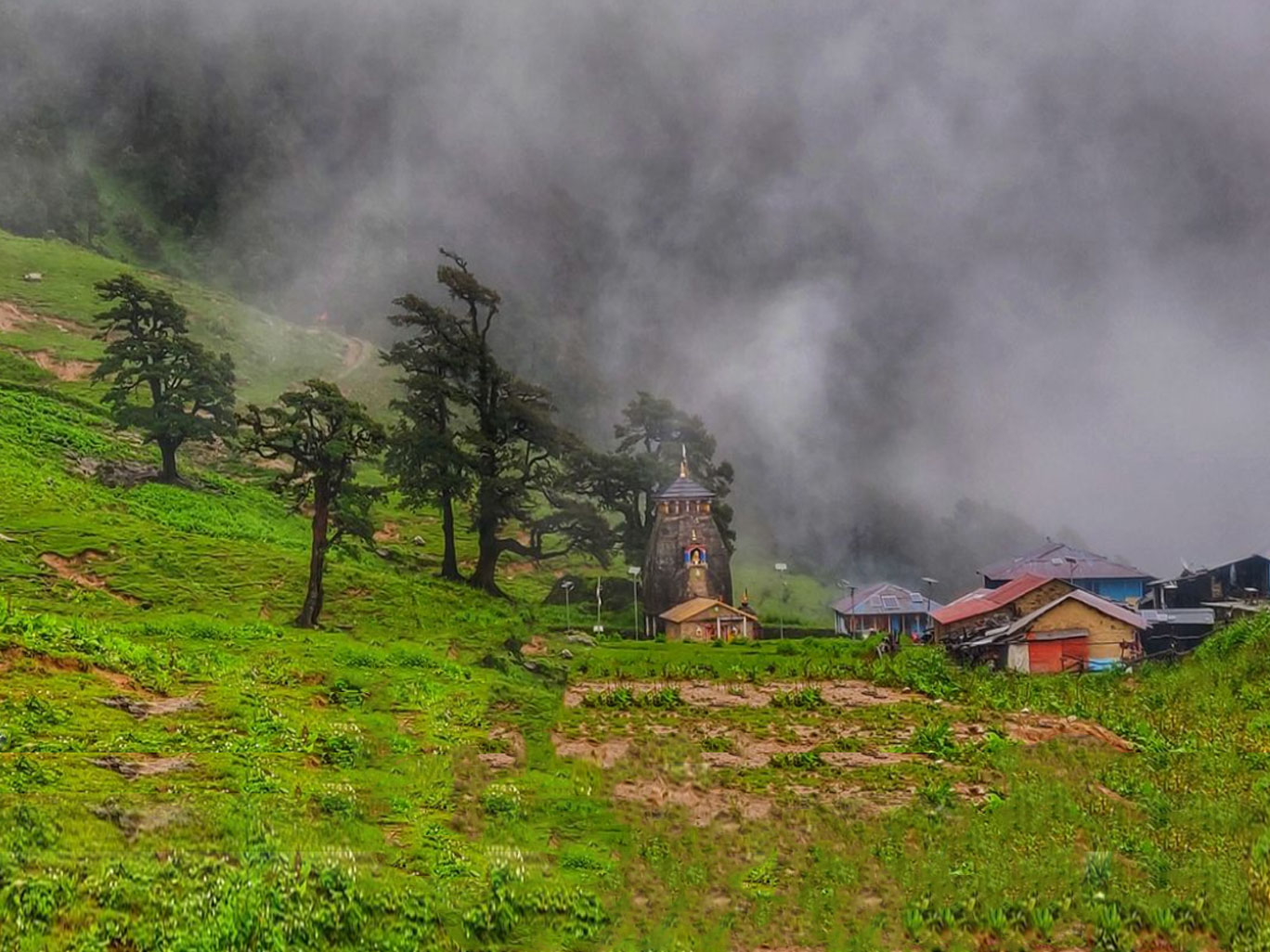 The Madhmaheshwar temple is part of the Panch Kedar circuit dedicated to Lord Shiva. And comes in fourth place. Other temples in this circuit include Kedarnath, Tungnath, and Kalpeshwar.
According to the legend, Pandavas were looking for Lord Shiva to attain salvation after the bloodshed of the Kurukshetra war. Enraged, Shiva was trying to escape from the Pandavas by taking the form of a bull or Nandi. However, the strong-willed Pandavas saw Shiva in the hills of Guptkashi and wanted to capture him with their tail and feet forcibly. But the bull disappeared, and Lord Shiva appeared in different parts at five places in the Garhwal region. The hump lifted at Kedarnath, the arms at Tungnath, the belly and navel up at Madmaheshwar, a face emerged in Rudranath, and finally, the head and hair appeared in Kalpeshwar. The Pandavas then built temples in these Panch Kedars and attained salvation with the blessings of Lord Shiva.
About The Madmaheshwar Temple Trek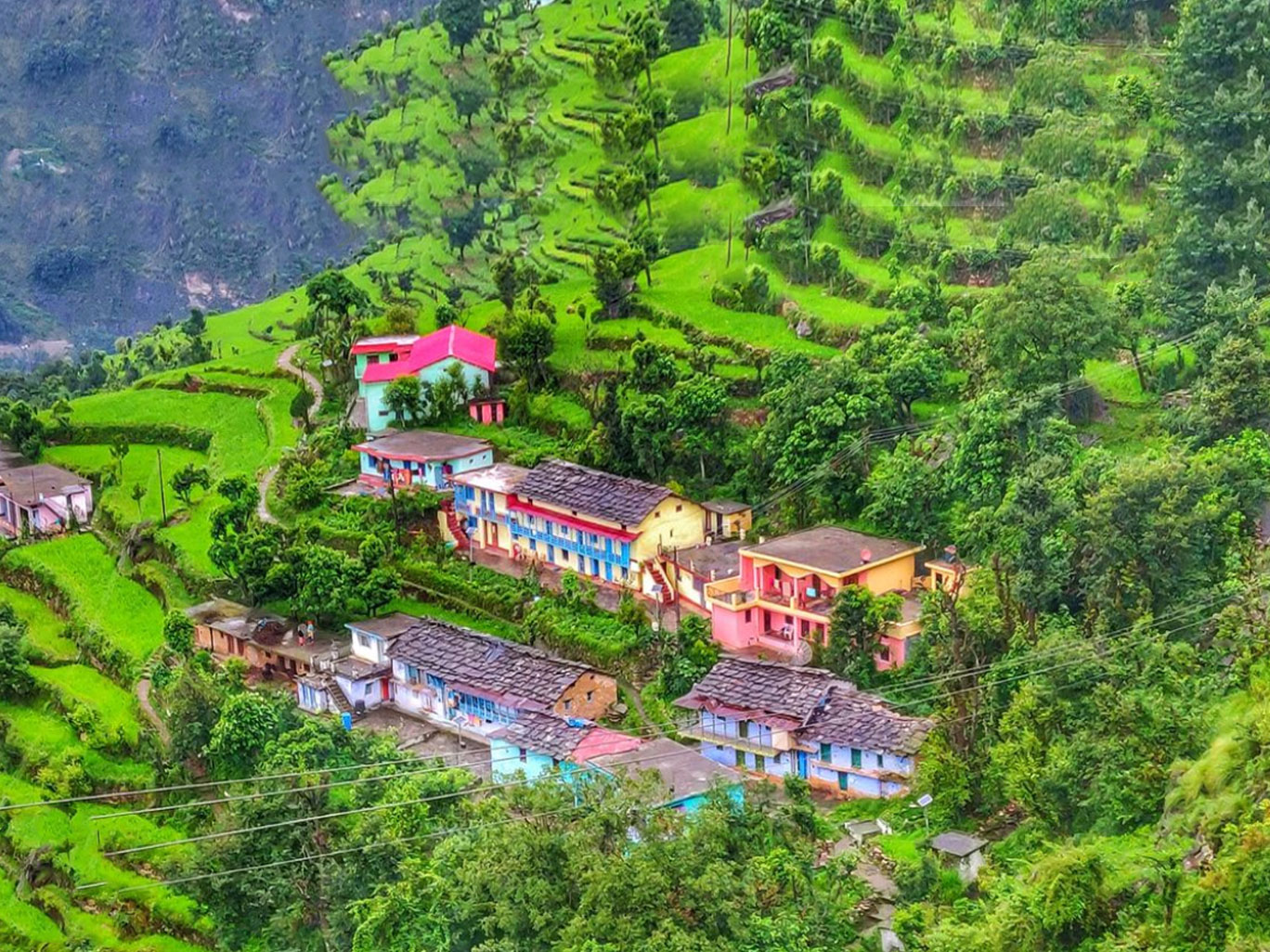 Madmaheshwar Temple Trek is one of the incredible treks in India that gives you a chance to visit one of the 5 Kedars.
Madmaheshwar trek is located in Kedarnath Wildlife Sanctuary, known for Himalayan musk deer. This adventurous trek takes you through long distances, high-altitude meadows, waterfalls, the valley of alpine trees, and a fascinating sanctuary area. The 5/6-day tour starts from Ukhimath village and requires about 32 km of trekking through dense forests and serene villages along the banks of river Ganga. The route passes through Ukimath village, Ransi, and Bantoli and ends at Madhyamaheshwar temple.
Apart from this, there is also Buddha Madhyamaheshwar Temple located at a distance of 2 km from Madmaheshwar Temple, where you can see a small lake and splendid views of peaks like Kedarnath, Chaukhamba, Panchulli, Neelkanth, Kamet, Trishul, etc.
Important Info About Madmaheshwar Trek
Region: Garhwal
Duration: 5-6 days
Difficulty level: Moderate
Max elevation: 11,450 ft
Best time: April to June and August to September
Things To Do In and Around Madmaheswar
You can enjoy a variety of activities during Madmaheshwar Trip.
Trekking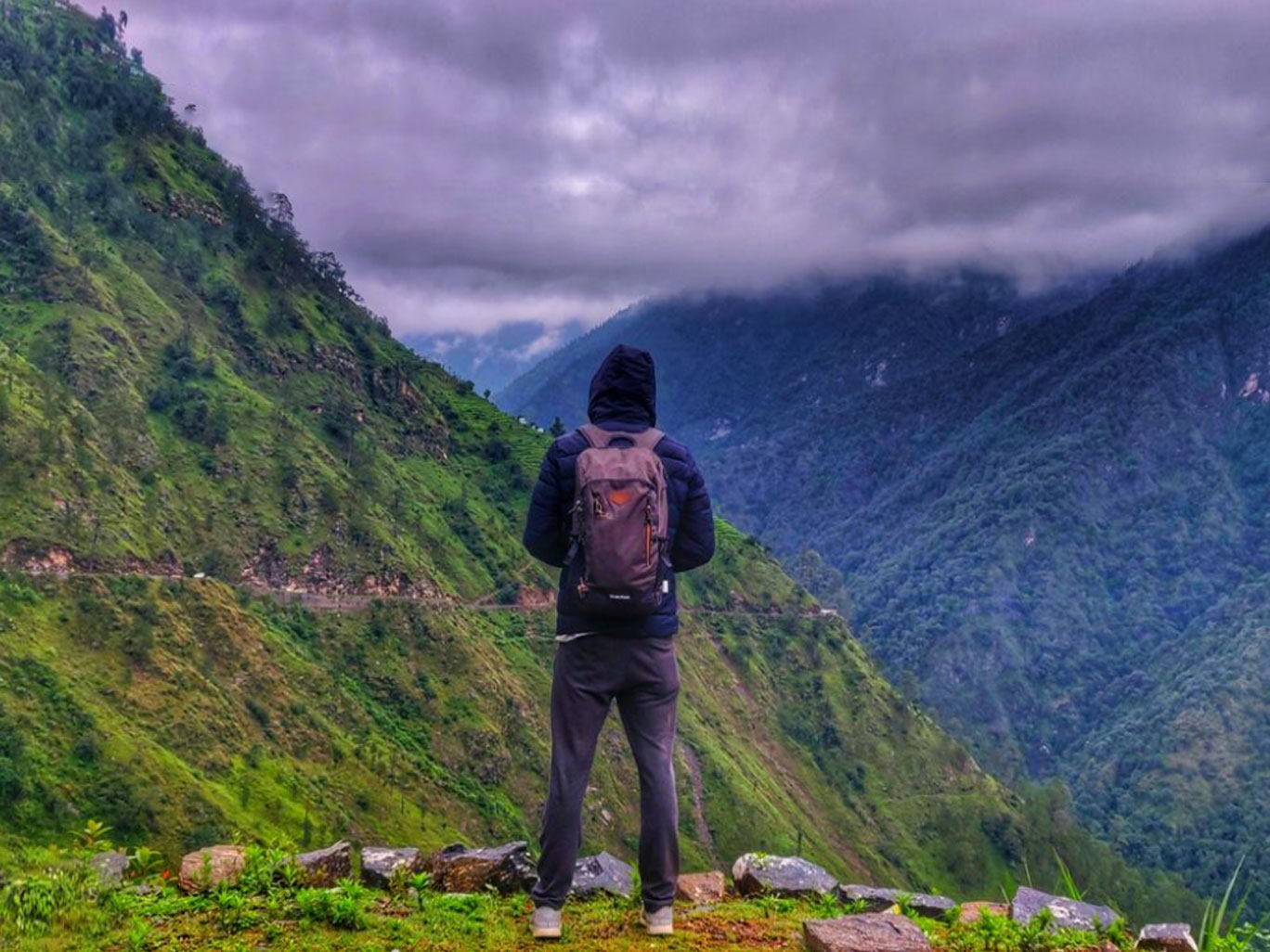 Madhameshwar temple is about 16 km from Ransi village, where the last motorable road ends. You can start your trekking journey from Ransi handing via areas like Gounder village, Bantoli, Upper Bantoli, Khadara, and Nanu.
Camping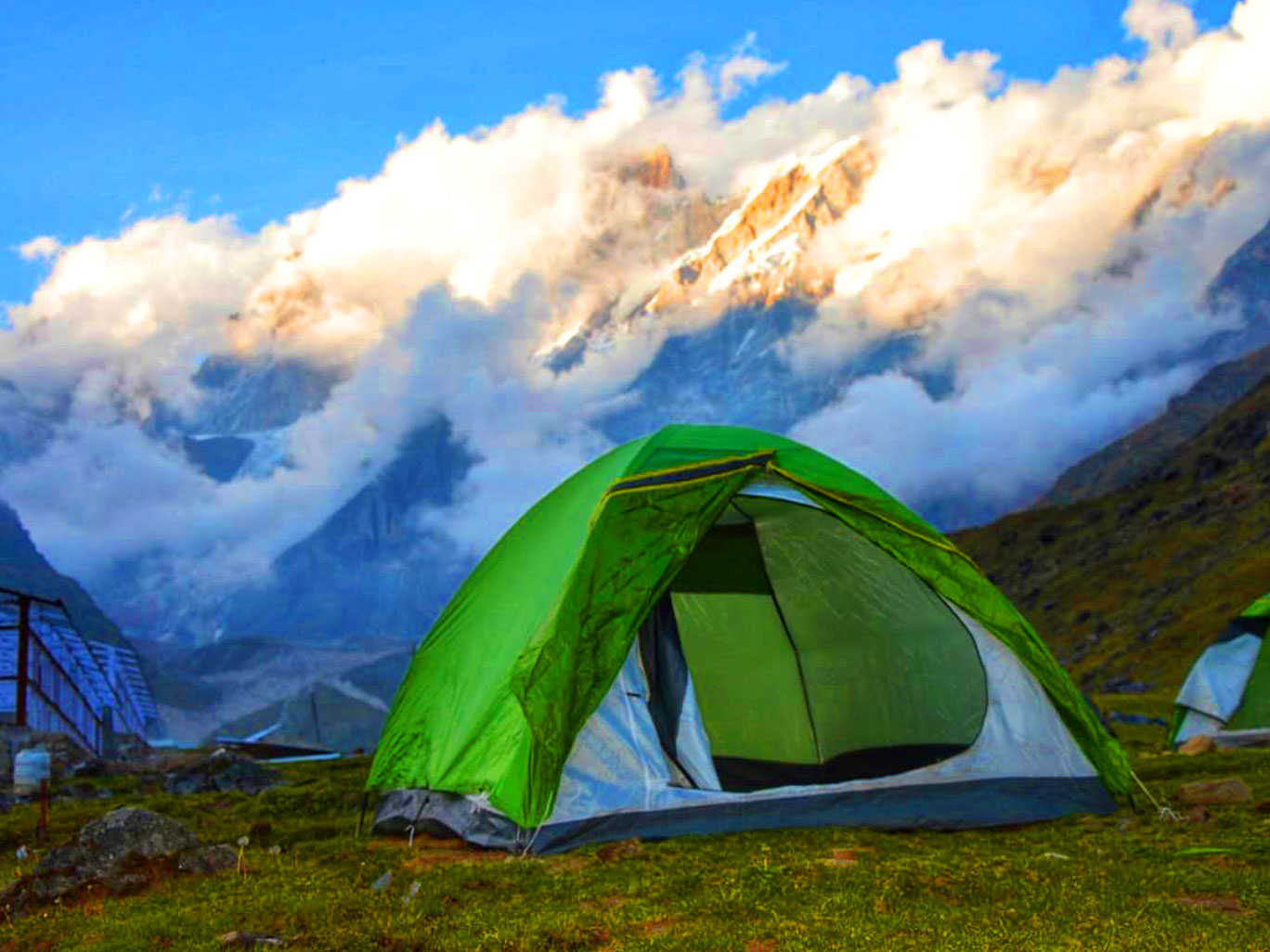 There is no hotel or resort arrangement for staying in Madmaheshwar temple. But you can stay in the natural attractions here by putting up a tent or camping anywhere.
Attend Rituals
Some come here for trekking, and some for religious research. Everyone may have different reasons for coming here. But whatever the reason, you can be a part of the path of worship here. Especially attending the morning and evening aarti is an experience worth seeing.
How To Reach Madmaheswar
By Road: Ukhimath is well connected by motorable road with all major destinations of Uttarakhand. Anyone can go by taxi or other road transport facility.
By Air: Jolly Grant Airport in Dehradun is the nearest airport to Madmaheshwar at a distance of about 235 kms. One can hire a taxi to Ukhimath and then take another taxi to Ransi village.
By Train: Haridwar Railway Station is the nearest railway stop to Ukhimath, located at a distance of 202 kms. One can go by taxi or bus from Rishikesh.
Accommodation And Food Madmaheswar
You get limited accommodation options during this trek, so do not wish for luxury. The tiny village houses and lodges provide comfortable accommodation for you to relax and refresh yourself for the hike. Apart from this, you will find the locals quite hospitable as they offer you a comfortable stay and provide food to satiate your hunger. If you wish, you can even take your tent for camping around the temple and bring some ready-to-eat snacks as per your choice.
Travel Tips
Below are some tips to help you make your Madmaheshwar trek successful and enjoy it.
Carry comfortable shoes with suitable soles for trekking.
Carry a first aid kit with all the usual medicines
Any of your ID proof with you
Follow the fitness regime for a month for the trek so that there is no problem in your hike due to physical illness.
Be aware of altitude sickness and learn local remedies
to stay hydrated during the tour.
In-depth knowledge of weather and road conditions before starting the trek
Visit Madmaheshwar Temple only through a trekking guide.
Things To Carry For Trek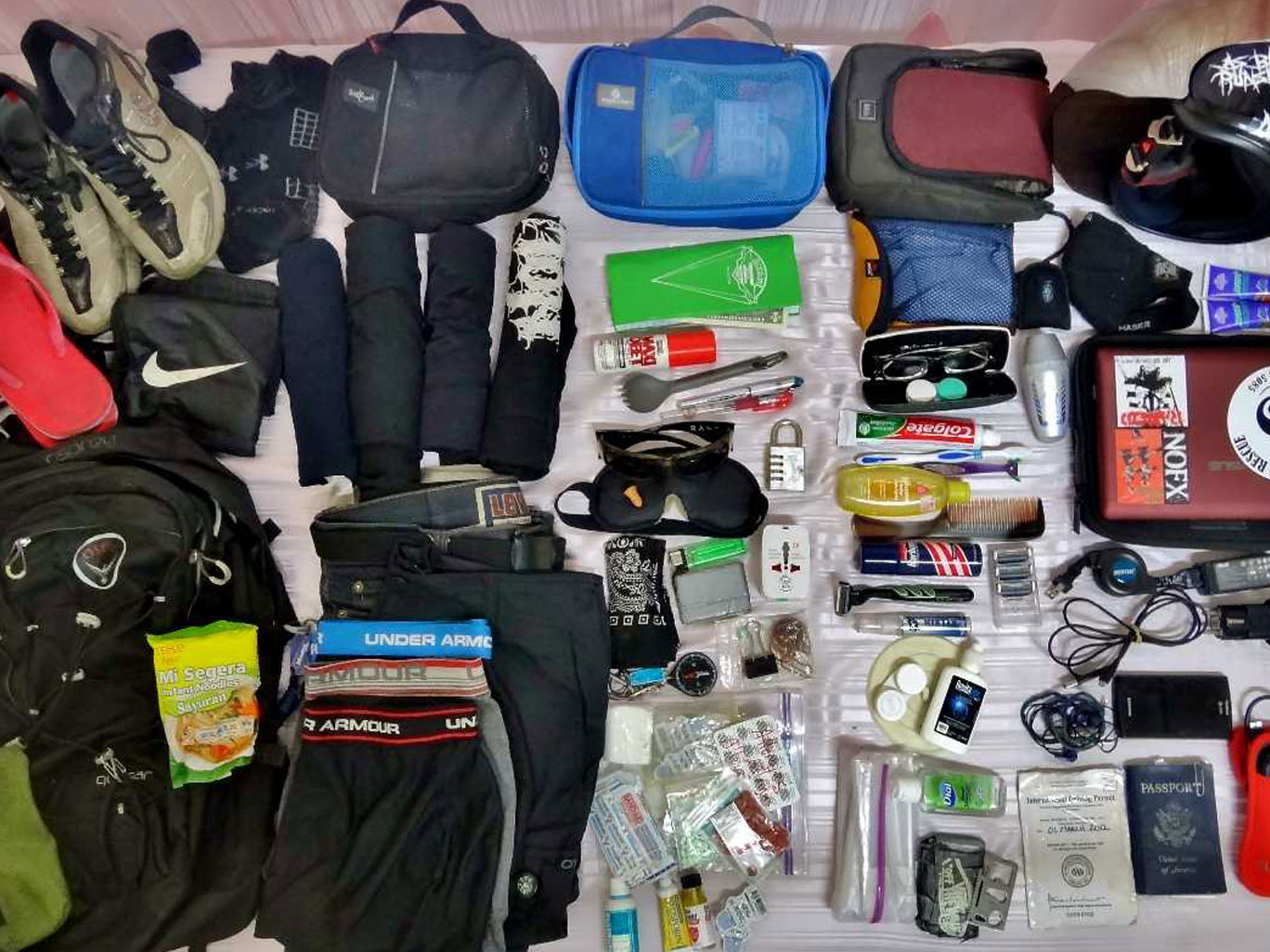 There are some essential things to carry during your trek
Water bottle
power bank
enough cash
First aid kit with common medicines
Flashlight and Camera with Extra Battery
comfortable trekking boots
Warm clothing such as gloves, heated jacket, hat and earmuffs
Sanitizer, sunscreen, insect repellent and other cosmetics