There are many options for solo trekkers in Uttarakhand that encourage weekend travelers to live the dream and make a worthwhile trek in the lap of nature. Many places like Chandrashila, Chopta, Nag Tibba, Kartikaswamy, and Dayara Bugyal are becoming popular as small getaways. And furthermore, longer treks like Kedarkantha, Har Ki Doon, Dodi Tal, and Brahmatal are now available for many solo trekking enthusiasts. People explore these trails every week. There are usually two types of solo travelers, one who travels alone but joins groups, and another who prefers to travel alone but must trek with a local guide wherever they go. Many hiking companies organize these treks. You can join existing group departures with more people in the group or access the trek base and make your own arrangements. We recommend pre-booking the trip as you would not want to be stranded after traveling such a long distance.
Chopta – Tungnath – Chandrashila Trek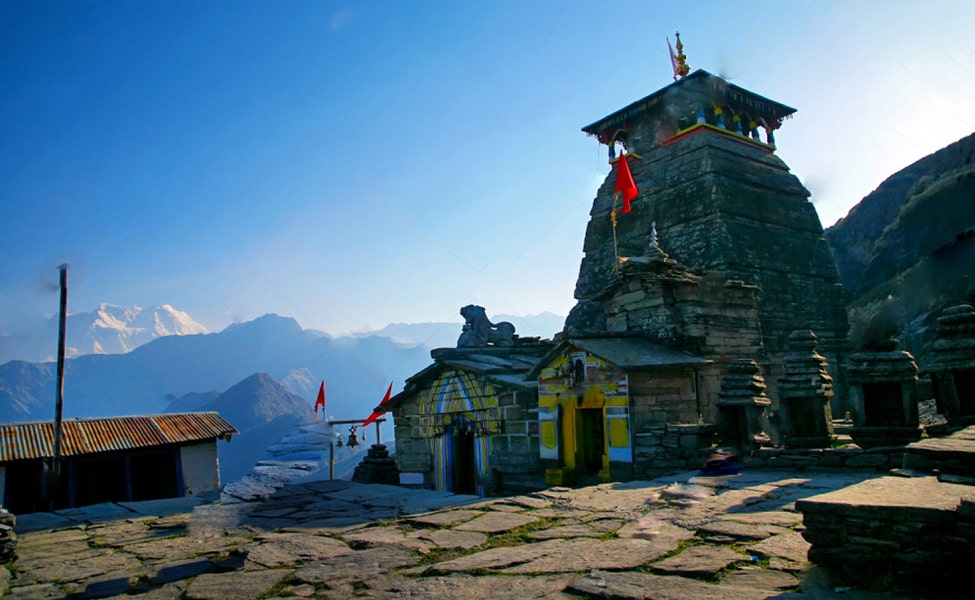 If you want Trek all the year, then Chopta Chandrashila Trek is one of the well-known offbeat treks in the Uttarakhand series, filled with trekkers throughout the year. Chandrashila, which suggests 'Moon Rock,' is the summit of the Chandranath mountain on which the Tungnath temple of Panch Kedar is situated. Trekking will start from Chopta. Chopta serves as the ideal base camp for the Chandrashila trek with your 360? A panoramic view of the snow-capped mountains. A. To reach Tungnath Temple from Chopta, a distance of 3.5 kms has to be covered, and to get to Chandrashila Shikhar, a distance of 1.5 kms is covered. The easy slope of the Trek makes it quite suitable for those with a moderate fitness level.
Ideal duration: 4 days
Difficulty level: Moderate
Maximum altitude: 12100 feet
Nag Tibba Trek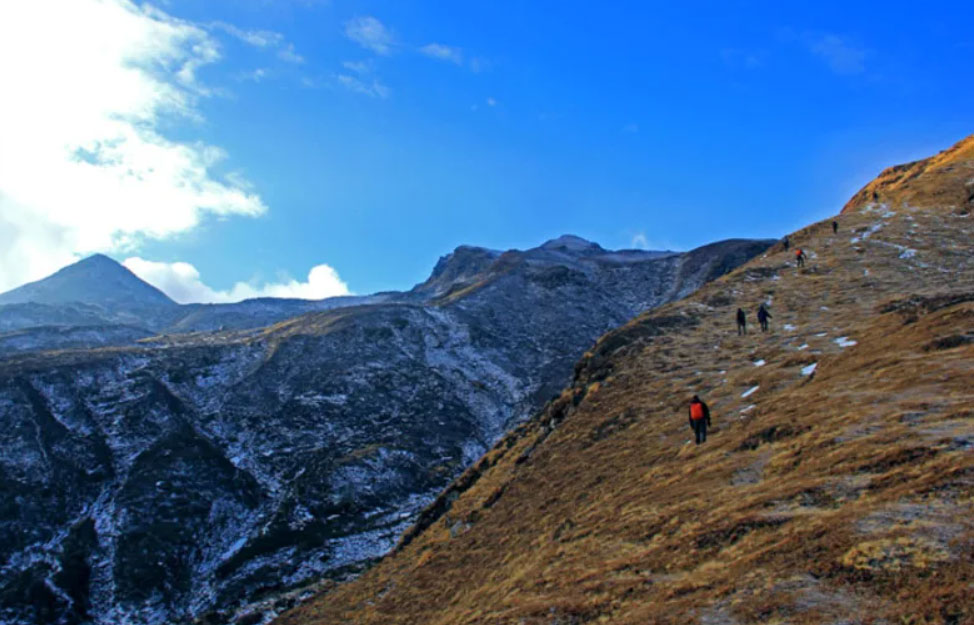 Nag Tibba or Sarp Peak Trek is a very famous trek located in the lower Himalayas of Garhwal district. This trek is situated at an altitude of 3025 meters. The Nag Tibba trek starts from Pantwari town and lasts for two days. This is a short trek which is one of the most famous excursions of the week from Delhi and Uttarakhand.
The trek to Nag Tibba continues throughout the year so that one can undertake this trek at any time, with the spring and summer seasons offering a pleasant climate, charming ambiance, and an incredible camping setting. Winters are never short, with spectacular views of the snow-capped mountains along the way. From Nag Tibba, you can see the staggering Bandarpunch top, Gangotri gathering of peaks, Kedarnath reach, and parts of Doon valley.
Ideal duration: 2 days
Distance: 16 Km
Difficulty level: Easy
Maximum altitude: 3025 mts
Kartikswami Trek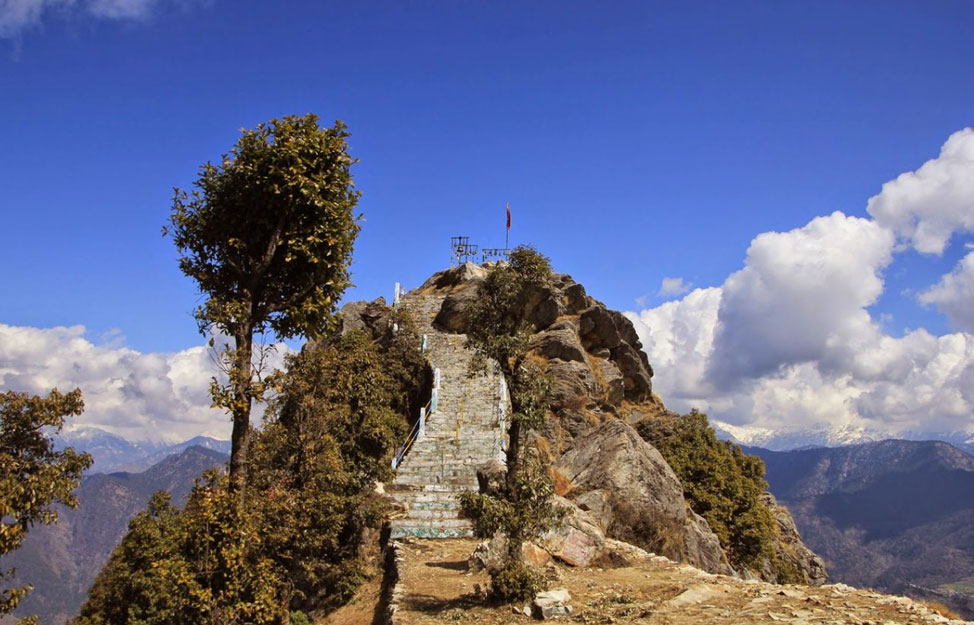 The temple is famous for the trek through the dense forest to the shore, from where you can watch the sunrise and the beautiful sunset. It is also renowned for its regular splendor, birdsong, and constant view of the summit of the Himalayas.
Starting from Bandar Punch in the west, you can see the gathering of snow-capped summits, Kedarnath Gumbad, Meru and Sumeru, Chaukhambha Shikhar, Neelkanth, Dronagiri, Nanda Ghunti, Trishul and Nanda Devi peaks.
You will track an overflow of rhododendrons on the trek during March and April. In August and September, it is green all around, and during winters, you will see the most transparent and closest approach over the snow-capped Himalayan range.
Ideal duration: 2 days
Distance: 3 Km
Difficulty level: Easy
Maximum altitude: 3050 mts
Deoria Tal Trek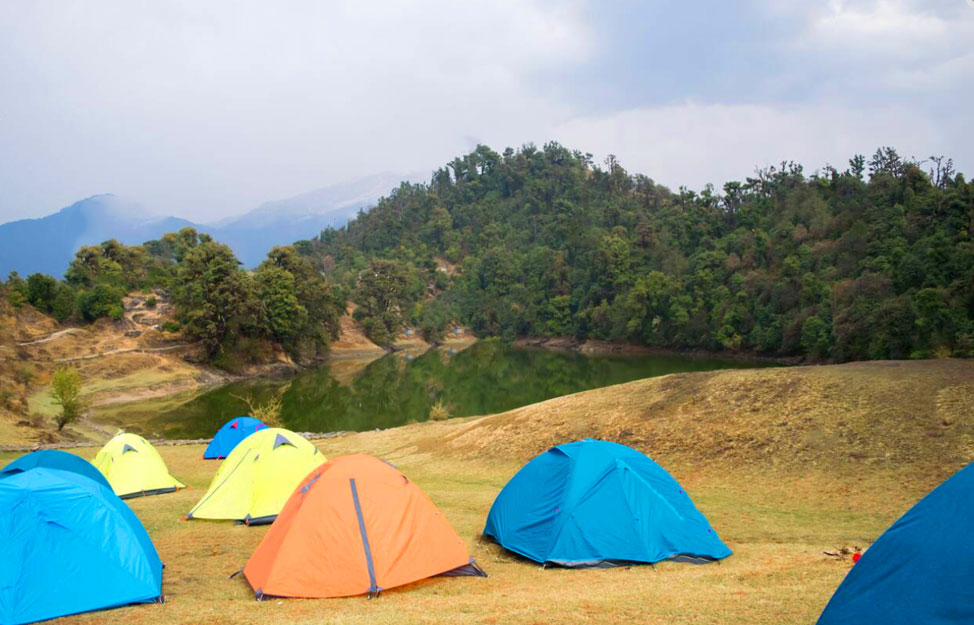 Situated at 2,438 meters, Deoria Tal is an emerald-green lake with attractive environmental factors. From Deoria Tal, you will get panoramic views of stunning Chokamba, Neelkanth, Thalisagar, Meru, Sumeru, and some other named and unnamed peaks of Garhwal Himalayas. The impression of strong Chaukhamba on the clear waters of Deoria Tal is mesmerizing.
The trek to Deoria Tal starts from Sari town and is simple. Since it is only a 2 km journey, it is ideally suited for novice adventurers and kids alike. If you can advance your trip, you can further visit Chopta, Tungnath, and Chandrashila.
Ideal duration: 2 days
Distance: 2.5 Km
Difficulty level: Easy
Maximum altitude: 2,438 mts
Dayara Bugyal Trek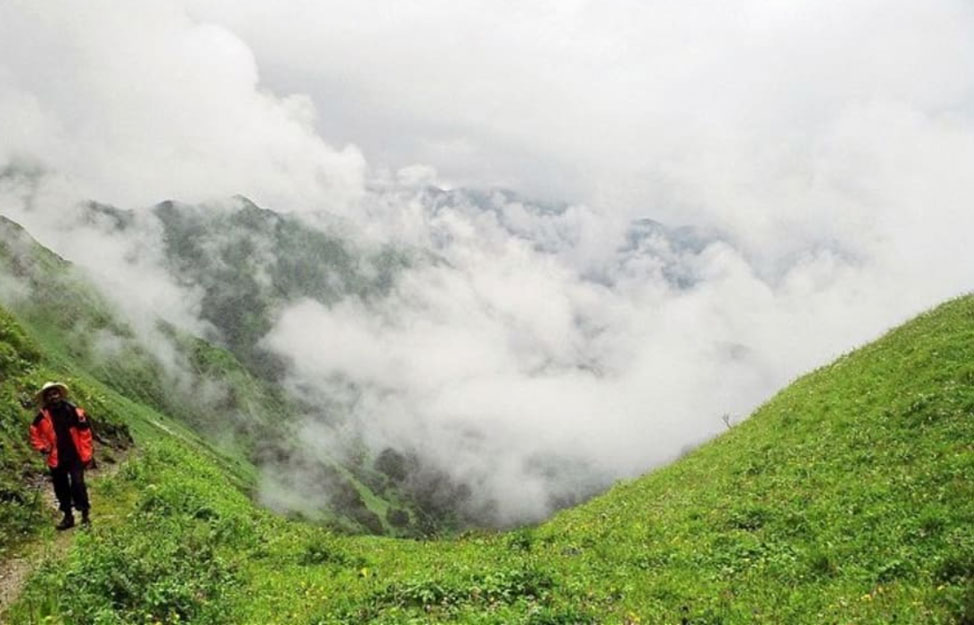 A perfect trip for a long weekend, Dayara Bugyal can be an ideal start for kids. This district receives heavy snowfall during winters. The journey passes through open land and dense backwoods to more pleasant places winding over a tremendous spread of a rich green meadow. The majority of the travelers start their journey from Barsu town, and they travel from Raithal to witness the scenic beauty of both the routes.
Ideal duration: 4 days
Distance: 9 Km
Difficulty level: Easy-Moderate
Maximum altitude: 1600 – 3800 mts
Dodital Trek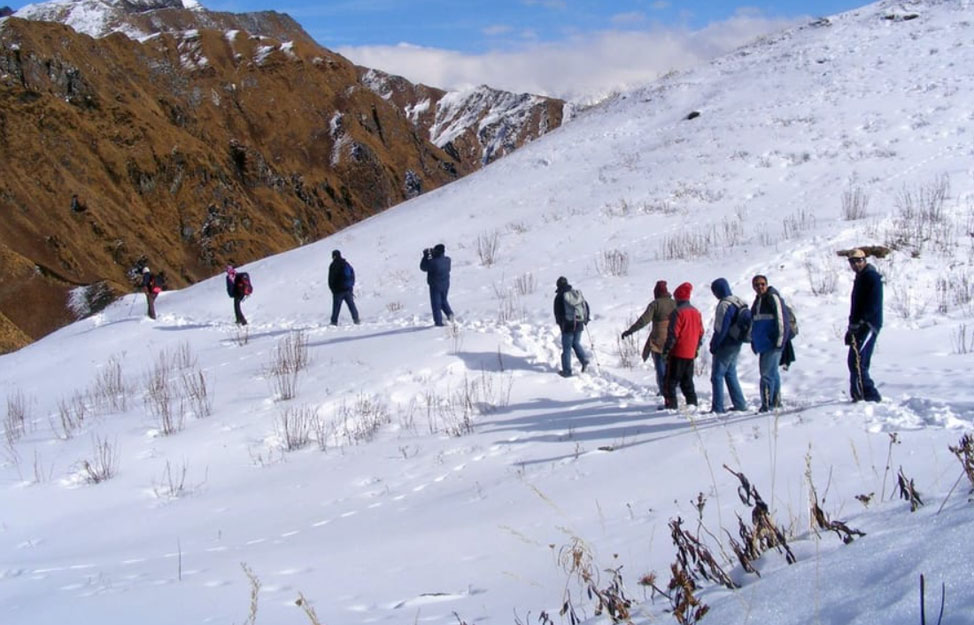 Dodital Trek is one of the most delightful treks in Uttarakhand. This place is an emerald lake situated amidst high mountains at an altitude of 3310 meters above sea level. Dodi Pool is possibly the most idyllic high altitude pool in North India, with its peaceful setting and serene atmosphere.
Ideal duration: 5 Days
Distance: 22 Km
Difficulty level: Easy-Moderate
Maximum altitude: 1350 – 4150 mts
Brahmatal Trek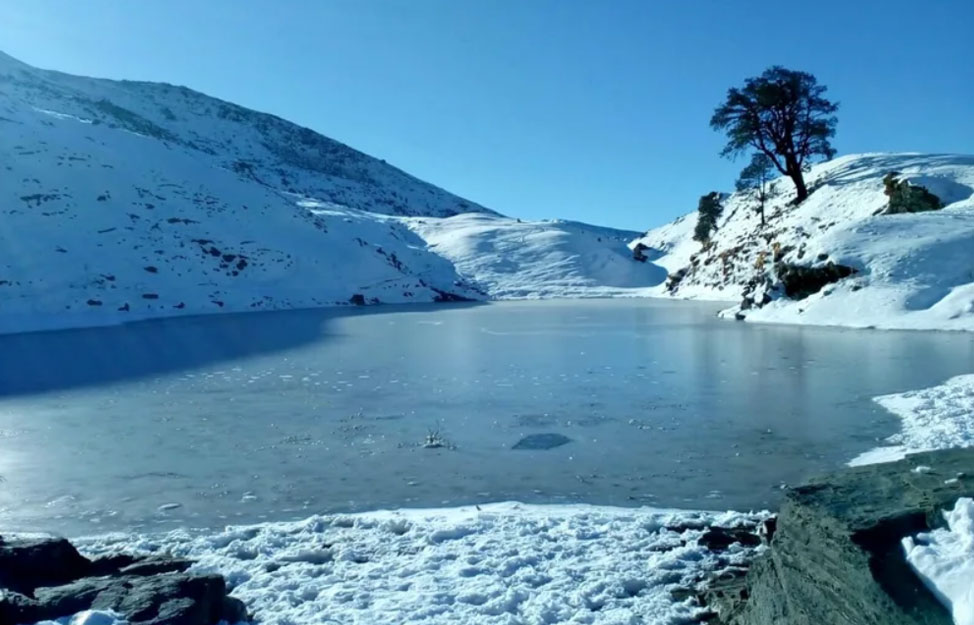 The Brahmatal Yatra passes through beautiful valleys, serene villas, rivers, conifers, and oak forests. The region is covered with snow in winters and offers an unmatched view of the Himalayas. The Brahmatal mountain provides a panoramic view of the Himalayas with Trishul and Nanda Ghunti in a 10,000-foot perspective of the sublime Roopkund Lake. It provides ample opportunities to capture the tremendous snow-capped top with your camera. Brahmatal offers plenty of opportunities to capture nature at its ideal for the inquisitive nature of the photographic artist.
Valley Of Flowers Trek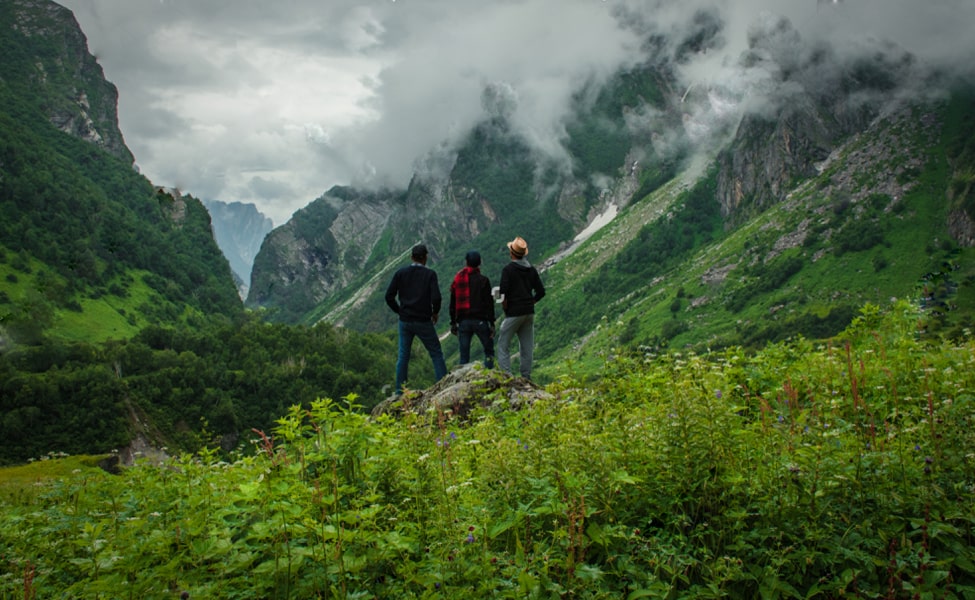 Located at an altitude of 3600 meters in the great Himalayas of Uttarakhand lies a serene valley is known for innumerable alpine flowers and shrubs that add to the region's beauty, offering multicolored views of different shades and tones.
One has to trek up to 3,700 meters to reach the stunning vegetation valley like the Valley of Flowers Trek.
Har Ki Dun Trek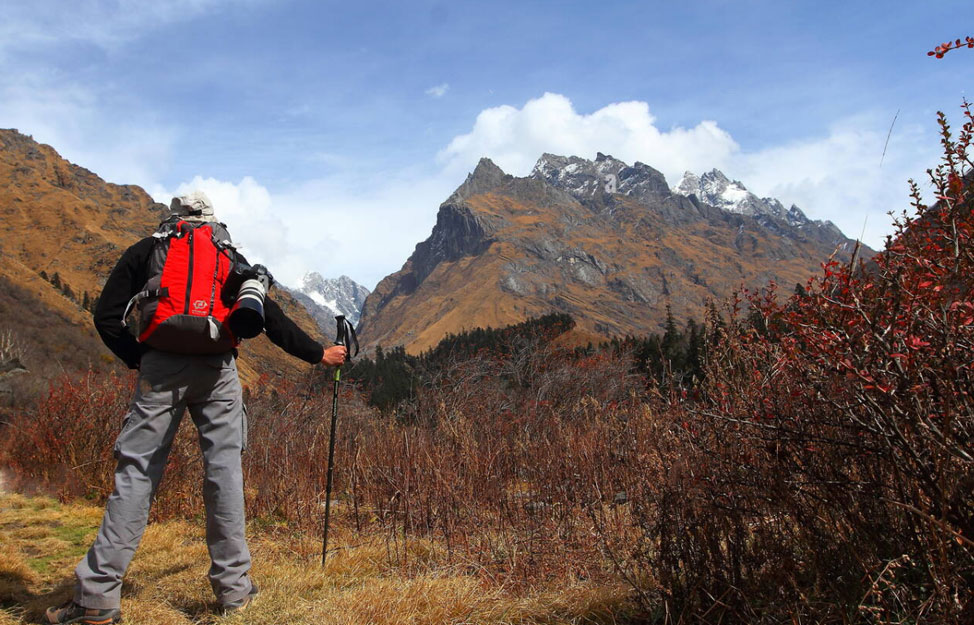 Hidden at an altitude of 3,500 meters, the Har Ki Doon Valley is one of the most exhilarating treks in the Garhwal Himalayas, taking travelers on a picture-postcard routine through falling waterfalls, snow-capped mountains, backwoods covered with deodar and oak trees. Presents with excellence. Spout creeks and streams. The lofty snow-capped Swargarohini peak that overlooks the valley is a stunning sight.
Kedarkantha Trek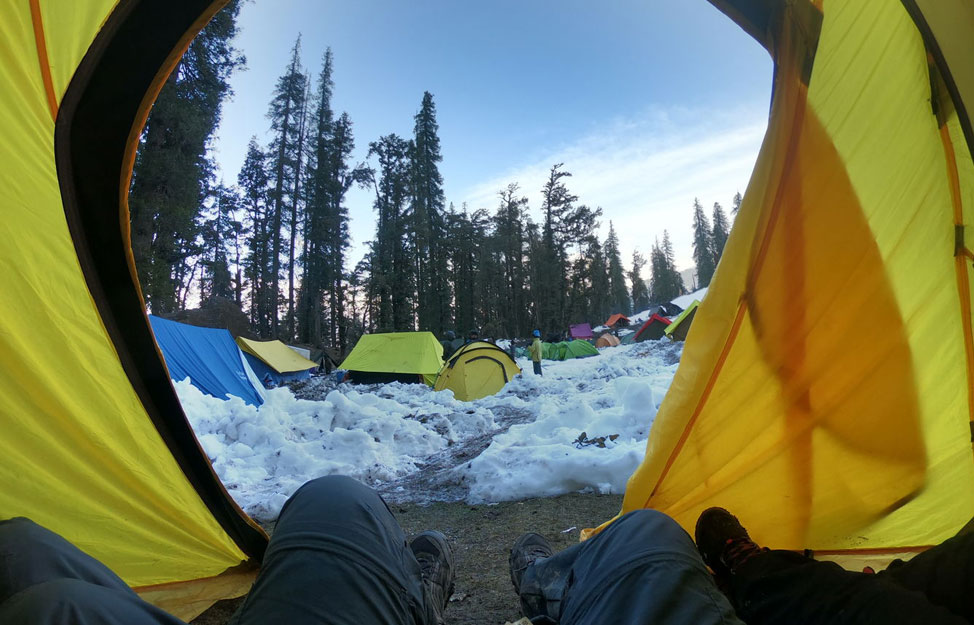 Kedarkantha is one of the grandest and most famous treks in Uttarakhand. Lately, it is gaining a ton of fame as a skiing destination and is seen as one of the best winter treks. Anyway, summers in Kedarkantha have their charm, and because of these features, you need to visit Kedarkantha at least a couple of times. The path takes you through dense pine woods with rich green dunes and gorgeous views across the Himalayas.
Generally, six days are required to reach Kedarkantha. Your journey will start from the beautiful Sankri town and pass through the mesmerizing Juda Ka Talab. The highest point of Kedarkantha is situated at an altitude of 3,900 meters, and the view from its culmination is captivating.