Char Dham Yatra in Uttarakhand is a significant pilgrimage for Hindu devotees. This Chardham Yatra is a sacred ritual in Uttarakhand. Together, these four temples make up the Chota Char Dham Yatra in Uttarakhand, including Yamunotri, Gangotri, Kedarnath, and Badrinath. It is believed that whoever performs the Chardham once in his life tomorrow attains salvation. Char Dham Yatra is a pilgrimage and a gateway to spiritual bliss. This Char Dham is situated amidst beautiful snow-capped mountains and stunning surroundings, where you will feel closer to God and nature. Before you surrender your soul to the Lord, you will indulge your senses in the astonishing view in which these temples are situated.
Let us know about the four temples involved in this Char Dham Yatra. Why are these temples so famous?
Badrinath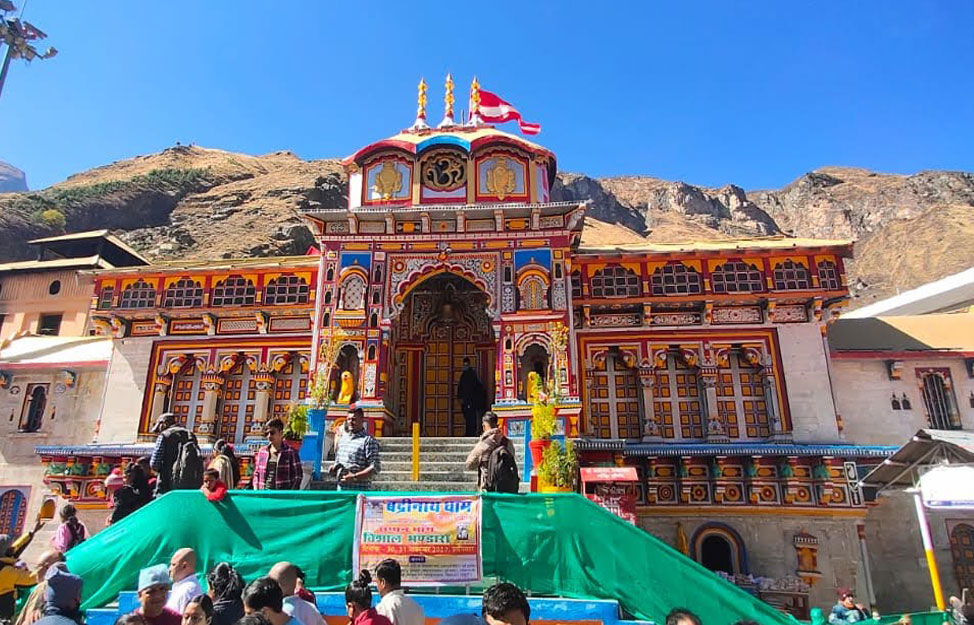 Badrinath or Badrinarayan, a famous Hindu temple earmarked to Lord Vishnu, is located in the town of Badrinath in the Chamoli district of Uttarakhand. The temple was founded in the 9th century by Adi Shankaracharya. Being situated amidst harsh weather conditions in the Himalayan region, it is open for six months (mid-April – early November) every year. The shot of the presiding deity worshiped in the temple is 1 ft tall, the black granite god of Vishnu as Badrinarayan. Badrinath is one of India's most visited pilgrimage hubs, having recorded 1,060,000 visits.
Location: Badrinath, Chamoli, Uttarakhand
Road accessibility: Yes
Kedarnath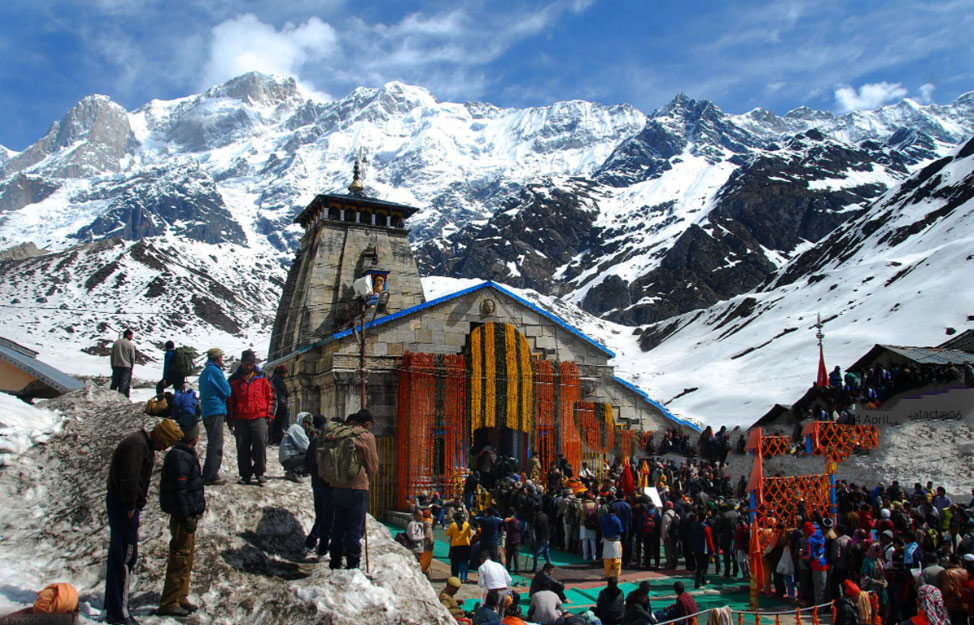 Kedarnath Temple is a famous Hindu shrine dedicated to Lord Shiva located in the Garhwal Himalayan range in the state of Uttarakhand. The temple remains open for devotees only between April and November. During winter, the idol of Lord Kedarnath is shifted to Ukhimath and worshiped there for the next six months. Kedarnath is the equivalent of Shiva, the 'Lord of Kedar Khand.'
If you have stamina, then you can climb 22 km from Gaurikund. Otherwise, a pony is also another option for those who can't go on long trails. Kedarnath is the tallest Shiva temple among the 12 Jyotirlingas and is one of India's four major Chota Char Dham pilgrimage sites. According to mythology, this temple was initially built by the Pandavas; they have pleased Shiva by doing penance in Kedarnath.
Location: Kedarnath, Rudryaprayag
Road accessibility: No
Gangotri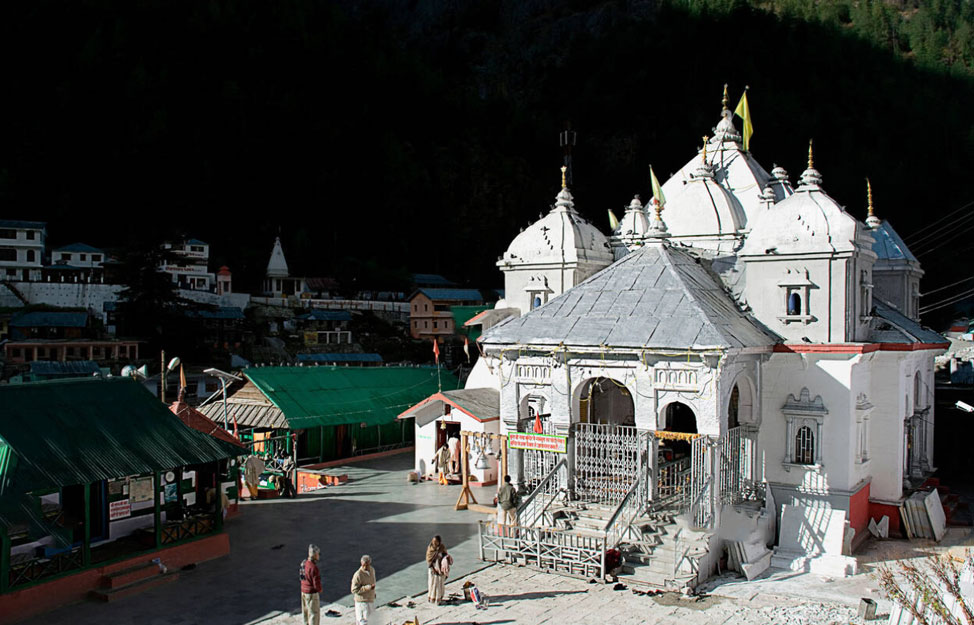 Gangotri is a temple in the Uttarkashi district of Uttarakhand, situated on the Bhagirathi River banks and the Ganges River's origin. Located amidst the Greater Himalayan Range at an altitude of 3100 meters, this temple is dedicated to Goddess Gange. Only 18 km away from the temple is the origin of the river Ganges – Gaumukh. The Gangotri temple was made by the Nepalese general Amar Singh Thapa. The temple is closed every year on Diwali and re-opened on Akshaya Tritiya.
During this, the idol of the goddess is moved to Mukhba village near Harsil. The Semwal family of priests oversees the ritual duties of the temple. These priests are residents of Mukhba village.
Location: Gangotri, Uttarkashi
Road accessibility: Yes
Yamunotri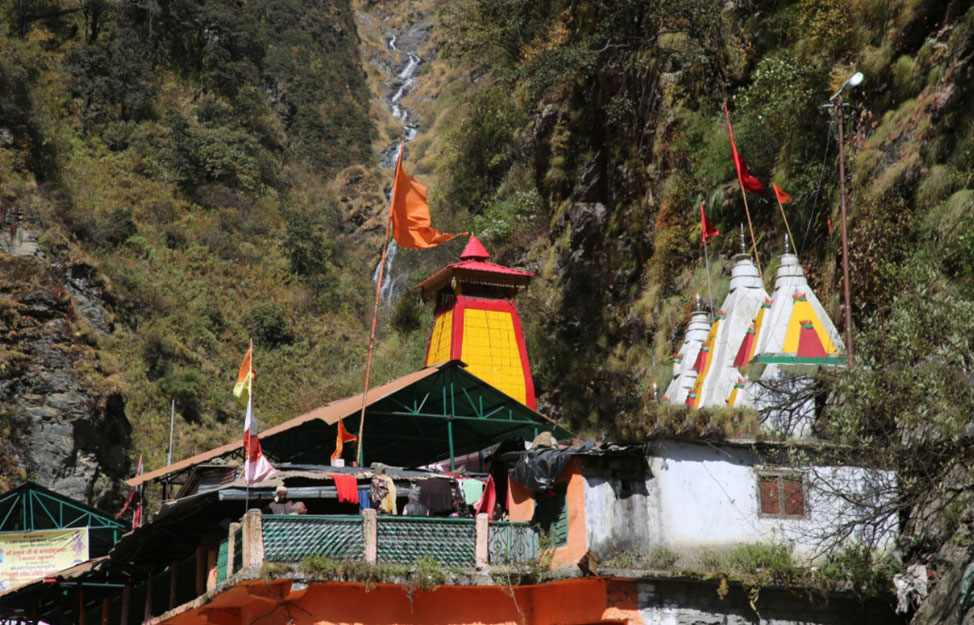 Yamunotri Temple is nestled at an altitude of 3291 meters in the Garhwal Himalaya region in the Uttarkashi district of Uttarakhand. The holy temple is dedicated to Goddess Yamuna, and a black marble idol of the Goddess is installed. One can complete this journey by trekking from Hanuman Chatti and can see many beautiful waterfalls. You can also take horses and palanquins for rent, apart from the trek. Yamunotri temple is dedicated to Goddess Lakshmi. Devotees can relieve fatigue even after going deep into the two hot springs. One is Surya Kund, and the other is named Gauri Kund. Surrounded by the western beauty of the Garhwal Himalayas, it offers a divine view of the Bandarpunch range.
Location: Yamunotri, Uttarkashi
Road accessibility: No
Chardham Yatra By Helicopter
If anyone finds the Char Dham Yatra by road too long, he can book his journey by helicopter. Your journey by helicopter will start from Dehradun and visit all the temples one by one. It is not essential that you have to make the entire journey by helicopter. You can also book a helicopter for a particular Dham if you want. You can book packages from any tour operator at your convenience. The tour package price will vary according to the features you get.
Best Time to Visit Chardham
May – October
How To Reach Chardham
Only one way to complete these Char Dham shrines is by road. Therefore there is no air or rail connectivity to these regions. However, there is a network of road transport in these regions. Paid Buses and taxis are readily available for pilgrims. All four shrines are connected by road.
By Air
Jolly Grant Airport near Dehradun is the nearest airport.
By Train
Dehradun and Haridwar Railway stations are the nearest railhead.
By Road
A motorable road well connects all the Char Dham shrines. You can go by bus and taxi.
Chardham Yatra Travel Tips
Avoid traveling to Chardham during the rainy season, as there is a risk of landslides and earthquakes during this time.
Carry some essential medicines like tree pain, headache, and mosquito repellent.
The network of BSNL phones works better in the hilly areas of Uttarakhand.
Do not eat anything cold or raw during travel, and it can make you sick.
Keep enough warm clothing to protect him from the severe cold.
Before planning for Chardham Yatra, harness your stamina and stay fit so that you can travel with ease.
Before starting the journey, do a medical check-up and make sure you are healthy.
The sun is extreme in the mountains, so definitely apply sunscreen.
Unless you can keep yourself hydrated, carry a lot of water bottles and some dry fruits with you.
Throw all the garbage around in the dustbin.