Why Workation so necessary now?
Workation derives from "Work + Vacation". Pandemic forced people to work out from the office for the last 4 months. If you tired of being stuck in the city apartments, you can get the opportunity to take your office with you for a holiday destination during the Unlock 1.0 period.
Traveling in a peaceful and pleasant destination where you can get a working facility will be great to take a break from the monotonous life.
In the Unlock 1.0 period, various tourism states opened their border for tourists with some precautionary guidelines to the hospitality industry and tourists. It's a golden opportunity to come out from the city and spend the holiday with your family.
To get refresh again and rejuvenate yourself you must plan Workation but following things you keep in mind before select your destination :
* Isolated and peaceful environment
* High-speed Internet connectivity
* Power backup facility should be available
* Safe and comfortable stay
* Healthy and fresh meals
* Outdoor sports and adventures
* Medical and First Aid
* Yoga and Meditation facility
Uttarakhand and Himachal Pradesh are the best tourism states near Delhi NCR to go for Workation. Both of the states have released tourist-friendly travel guidelines to make it easy to travel in the state. Natural beauty, green surroundings, and pleasant weather of Himalayas provide a healthy environment and lots of positive energy to rejuvenate you again.
Best Places For Workaton holiday are :
1: Kausani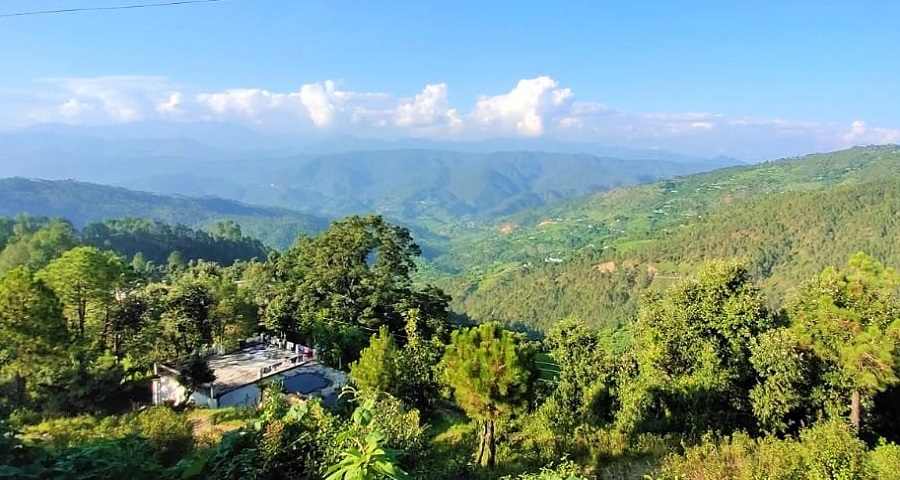 Come to the beautiful hill station Kausani, after all this is "Switzerland of India". On a clear day, Kausani gives an uninterrupted view of the Majestic Himalayas. It's a peaceful hill station locating in Uttarakhand State around 380Kms away from Delhi. Kausani is a perfect destination to holiday with the family. Its surrounded by the pine and rhododendron forests. From morning to evening, from valleys to peaks, many different colors can be seen on the Himalayas. During the work sipping a cup of local flavourful tea in the gorgeous Himalayan view makes Kausani a perfect and memorable Workation destination.
Best Places to Stay in Kausani
Stay Inn Kausani is the best place to stay for Workation. They are providing high-speed internet facility, comfortable stay, healthy and hygienic food, Yoga, and meditation facility.
2: Ranikhet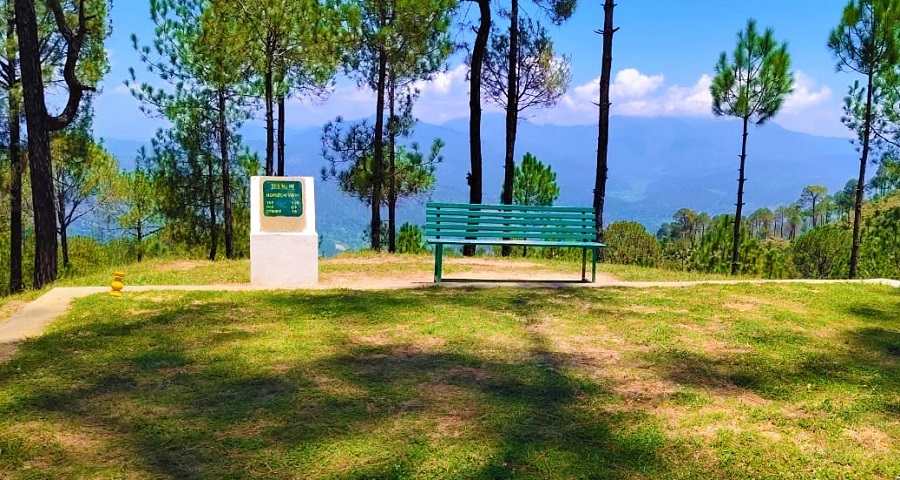 Ranikhet Hill Station or "Queen's Meadow" is a mesmerizing place falling under the state of Uttarakhand. It's a scenic place away from the mad rush of the city lifestyle. The hill station was used as an ideal retreat against the hot weather of the plains. Ranikhet Hill Station is well connected to the rest of India through the network of roads. The hill station is an approximately 8-hrs journey from Delhi. View of the snow-covered Himalayas, pleasant weather, and fulfilling all the digital necessities Ranikhet is one of the best Workation destinations near Delhi.
Best Places to Stay in Ranikhet
"Pahari looked" Homestay at Raniinkhet are welcoming for the Workation holiday. In that homestay, you will found comfortable accommodation, Healthy, and tasty food, Outdoor games facility, and local trek to take a long walk in the natural surroundings.
3: Jim Corbett National Park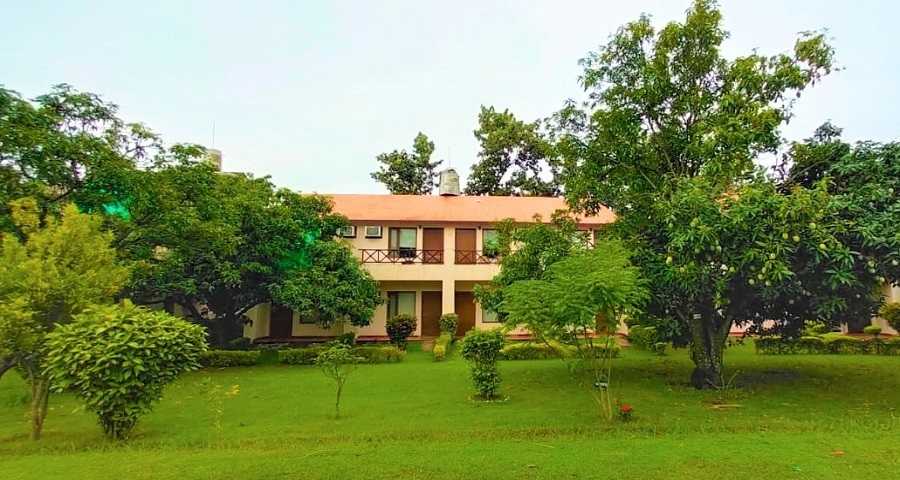 If you are dreaming to go to a jungle location Jim Corbett National Park is the best destination for you.  The Corbett National Park is placed in the foothills of the great Himalayas in the state of Uttarakhand in India. The park is home to several of flora and fauna. It is well-known for its wild population of Elephants Tigers and Leopards. Corbett is very near to Delhi only 5 to 6 hours journey by road and you will reach paradise. Jim Corbett Resorts are fulfilling all the basics requirements of Workation like high-speed internet facility, healthy and hygienic food, comfortable individual cottages, medical and first aid facility, etc. So you can plan your Workation destination at Jim Corbett Park and feel the nature very closely in the wild location.
Best Places to Stay in Corbett
Serenity Corbett Resort offering Workations tour packages. The resort offers you to stay admits the nature, hygienic meals, organic vegetables & fruits, outdoor/indoor games facility, nature walk and yoga, and meditation facility.
4. Rishikesh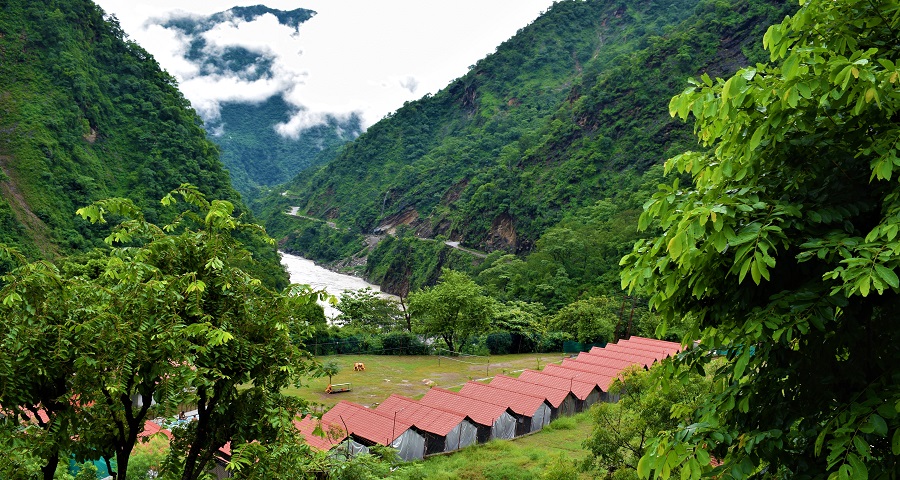 Rishikesh is blessed with untamed rivers originating from some of the high altitude Himalayan glaciers, serene jungles around verdant hillocks, and some of the most robust pilgrimage roots. The world-famed destination Rishikesh is known as the gateway of an adventure expedition.  This is located at the foothill of Himalaya on the lap of the sacred river Ganga. The place is situated 25 km far from Haridwar on Garhwal State. Its ancient temples and Ashrams fame has spread all over the world. This place is well known for yoga and meditation are also known by the name of "Capital of yoga." There are so many Ashrams and experienced yoga training teachers to provide a training session for the people. Every year thousands of tourists visit this place from all over the world and enjoy the meditation in the shore of sacred river Ganga. Locating only 230Kms far from Delhi, Rishikesh is a perfect Workation destination.
Best Place to Stay in Rishikesh
Camp Crossfire and Camp Majestic are a wonderful space. They are offering a co-working facility with digital nomads in the lap of nature. If you get tired during the work, take a break and walk at the beaches nearby and watch the flow of the almighty Ganga. During monsoon season crystal clear waterfall flows nearby the camp. Having a nature bath in the waterfall rejuvenates your mind, body, and soul. Isolated Ganga view location, huge open space for outdoor activities, healthy and hygienic food, comfortable stay makes it the perfect location for Workation.
5. Chaukori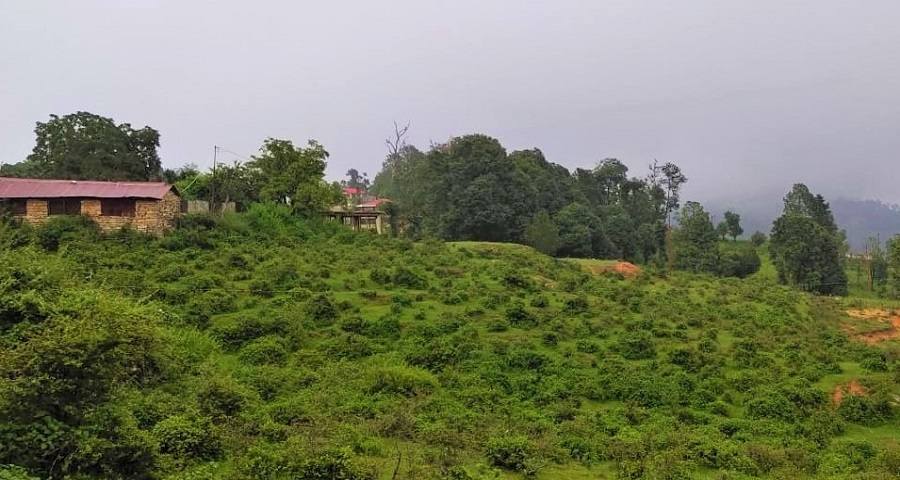 The virgin hills of the quaint Almora stretch into Chaukori as well. A well-maintained tea estate area oozes an old-world charm around the area and the small town in the vicinity looks like a picture-perfect setting. The panoramic vistas of the Himalayan ranges only increase the appeal to a great extent. A visit to Chaukori in summer can surely beat away summer stress and the words like green meadows, snowy hills, gushing rivers and crystal clear sky no longer seem like fairytale phrases.  
Best Place to Stay in Chaukori
"Pahari Style" homestay is the perfect place for accommodation. You will get here safe & comfortable accommodation, healthy & tasty food, cooperative team, outdoor games facility, medical and first aid facility, and peaceful atmosphere.
Suggestion :
If you are planning for a Workation holiday. Make your E – pass from Uttarakhand Govt website and plan for min. 7 days. All the above-mentioned hotels/resort/homestay will not disturb your budget and you will spend a long memorable Workation holiday with your family.